These days the sun is coming up sooner and staying longer. There is an end to winter in sight. But not an end to needing recipes that make our lives easier and yummier. One of our favourite comfort foods are Sloppy Joes. So here's our version!
Sloppy Joes
1 1/2 lbs ground beef
1 cup of onions, chopped
1/2 cup of celerly, chopped
3 garlic cloves, minced
1 cup of roasted red peppers
3/4 cup of catsup
1/4 cup of water
1 tbsp of brown sugar
2 tbsps of mustard
2 tbsps of vinegar
2 tbsps of worcestershire sauce
Shots of garlic flavoured hot sauce to taste
6 – 8 hamburger buns
Directions:
In a dutch oven brown the ground beef, set aside. Next brown the onions, celery, and add garlic in when onions are nearly transculent. Add the beef back in along with the roasted red peppers and the rest of the ingredients (except the buns!). Simmer for half an hour.
Spoon meat mixture onto buns and enjoy!
While your heating things up in the kitchen, you can be thinking of what books to by next.
Dying Embers by B.E. Sanderson
Available on Friday, February 13th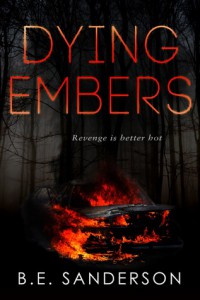 But Emma Sweet is tired of being a good girl. When she catches her husband cheating, she hits on the perfect plan to pay back all the men who ever broke her heart. Revenge isn't as simple as seducing her old lovers and tossing a match, but watching them burn is deliciously satisfying.
The one time in her life Agent Jace Douglas wasn't a good girl, she lost her family. Now she would rather run far and fast when it comes to fire. Too bad for her, she can't walk away from a case where fire is the killer's signature. Jace needs to face her fears and catch this murderer before the flames of her past—and the smoldering heat she feels for Detective Ben Yancy—reduce her life, her career and her self-control to ash.
One More Second Chance by Jana Richards
Available Now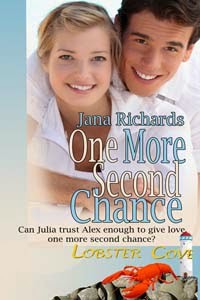 Dr. Alex Campbell has an agenda—finish his contract to provide medical services in Maine, pay off his medical school debt, and head back to his real life in San Diego. But when he meets Julia, all his carefully laid plans are put in jeopardy.
Julia Stewart, Lobster Cove's high school principal, swears she'll never let another man drag her away from the home she loves. Her aging parents need her, and the Cove is where she wants to raise her daughter. When her mother's illness brings her and the big city doctor closer together, panic sets in. Her marriage taught her men don't stay.
Can she put aside the heartaches of the past and trust Alex enough to accept the love he's offering? Or will her fear of abandonment mean she'll send him away forever?
Shift Happens by J.C. McKenzie
Available Now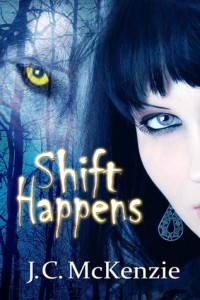 Andrea McNelly's job as a government agent is not asking questions, but then a routine assignment turns into a botched assassination of a Master Vampire's human servant. Answers become a priority. Her search to discover the truth is riddled with obstacles, the largest being an oversized Werewolf who resembles a Norse god. Andy can't afford the distraction he offers, because if she fails, she faces eternal enslavement.
Wick's job is to monitor Andy, but he prefers more intimate activities, none of them G-Rated. His choices, however, are often not his own. His ability to help Andy is limited by his bond to the Master Vampire.
Facing many trials and challenges along her path to redemption, Andy learns the value of her freedom might be set too high.
Share the love and the book recommendations! What's your favourite winter comfort food?