I love being a Mother! But I'll be honest, lots of days I fail at the job of mothering. Being a mother is hard. There have been many times I've wished I was in possession of a psychology degree or was, at the very least, was a mindreader. There are so many fierce, wonderful mothers out there that have provided me with inspiration. My own Momma included. I love her to the moon and back.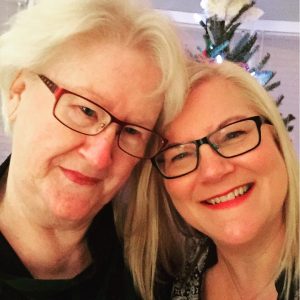 I'm thinking of my favourite books and who the mother characters were or weren't in those stories. Although, in most of these stories the protagonist is often motherless. Take Anne Shirley, from Lucy Maud Montgomery's Anne of Green Gables. Scout in To Kill A Mockingbird. J.K. Rowling's Harry Potter. And of course, Disney is in love with the storyline of motherless children and animals.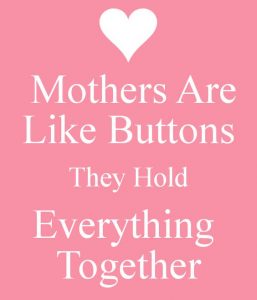 The lack of mothers, the search for mothers, the importance of mothers is an far-reaching theme in books, movies, art, etc. Everyone, regardless of their origins, needs the warm, loving, protecting embrace of a mother.
In my own writing, for instance, motherhood is often a theme. In BACKLASH (Aspen Lake Series, Book 1), Constable Chase Porter and young Jason McCarran are both motherless and victims of abusive fathers. In EXPOSED (Aspen Lakes Series Book 2), recovering alcoholic Kate Logan's own mother passed away when she was a teenager. In Gone (Aspen Lake Series Book 3 Work-In-Progress) Grace Bighill's mother disappeared when she was 12. In OFF THE GRID (The Downtown Eastside Series) Sophie Monroe feels responsible for her older sister, Marnie, and is more of a mother to her than their own mother. Another character, Kellie Andrews, a young woman alone and afraid about to give birth.
Mothers in Fiction
Other books come to mind when I think of various mothers defending their family, their property, or their life. And other books depicting mothers who struggle or fail to give their children what they need. And women who adopt the role of mothering. Mothering isn't necessarily a main theme of all of them, but these books all included mothers I've never forgotten or women who survived neglectful relationships with their own mothers or women who had no mother's at all. I've listed a few of them in the order that I read them.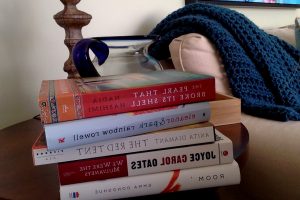 I'm beyond thankful for my own mother who's wonderful at mothering. I'm thankful for books who tell the stories of mothers and mothering. What are some of your favourite fictional mothers?