Sexy Suspense
I'm this close to getting a release day for EXPOSED, the second book in my Aspen Lake series. I can't wait. I love this story.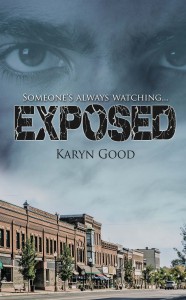 Kate Logan needs a safe haven. A place to start over after her modeling career disintegrates in scandal. But her hometown of Aspen Lake isn't the sanctuary she hoped. Her vow of a low-key life is disrupted by a break-in and other strange happenings at her boutique. As the chair of Aspen Lake's Gothic Revival Festival, she's also drawn the ire of a religious fanatic. Kate is up to her stilettos in drama and intrigue including one sexy carpenter who's determined to get in her way.
New to town, Seth Stone is seeking inspiration and solitude to concentrate on his art. Short on funds, he agrees to take on a second job restoring the damage to Kate's Closet. Trouble erupts along with the desire to get to know Kate better. When he's used as a pawn in a smear campaign against his gorgeous boss Seth fights back. But now the whole town is watching. Including the man determined to further his own agenda. Time is running out with nowhere to hide.
While that's happeing, I've been on a mission to declutter my office. It's working. Things are looking good in here. I even dusted. Threw more stuff out. I seem to need to do this in stages. I can't do it in one big surge of elimination. It's too traumatic. Especially with the amount of things I still have in here of which of my kids had a hand in creating. But as they grow older, and I grow more mindful of being in the moment, it's easier to celebrate the people they are right now. Even if it means they are seperating from our nest and that makes me want to hang onto their childhood memories harder.
The other part has been deciding what works for me in terms of organizing my very day life. I tried desperately to use my iPhone to organize appointments and make lists. That doesn't work for me. I need to use a paper and pen to do these things. Old school, I know. But something about writing it down versus typing it in helps me to remember.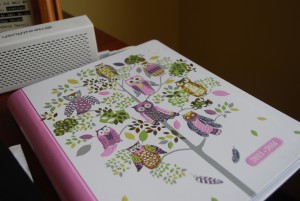 Important papers have been filed. Systems created to keep track of stuff. Now to remember to use them!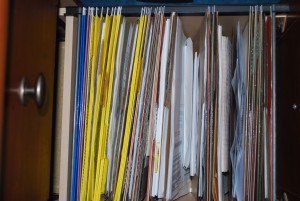 But there's still work to be done. I'll let you in on a dirty little secret. In my basement are two GIANT bins of my kids' art, schoolwork, and various projects. HUGE. I'm going to go out on a limb and say they don't want to keep their math worksheets from elementary school. And most of this stuff is elementary school age. In high school at the end of the year, my son took all his papers out to the firepit and burned them in celebration of the year being over. Yeah, that's my kid. My daughter's high school story is a whole different book I'll write someday.
But I found a blog post that address this in a simple, clear, reasonable way. How To Decide What School Papers to Keep from 365 Organize. It also doesn't involve spending a lot of money.
Another little gem of advice I found –  Keep it if…It's sentimental gold. "The more memorabilia you have, the less emotionally valuable each individual item becomes," says Emily Wilska, an organization consultant in San Francisco. Instead of saving every card your beloved uncle ever sent, pick the one that captures his spirit best.
And the cutest decluttering advice: Toss: Yarn and string scraps in your yard. Bits of leftover twine and yarn are perfect liners for a bird's nest or robin roost. Place these bird goodies on bushes in your yard as the weather begins to warm, and odds are that you'll be keeping a feathered friend and her brood a bit toastier this season.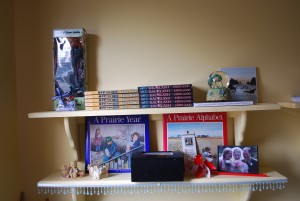 What are your decluttering tips? What is one of your favourite momentos?