Sexy Suspense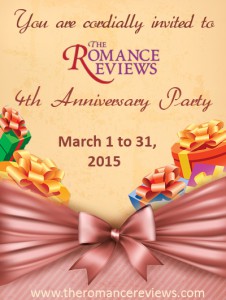 The Romance Reviews is throwing a party with some serious chances to win! There are more than 350 participating authors and publishers with more than 350 prizes up for grabs during the whole month of March. Grand prize is a $100 Gift Certificate! There are games to play too! You do have to register to participate in the games.  Click here to find your way there. Discover new authors and catch with favourite ones. Good luck!
Here's an introduction to my latest romantic suspense!
OFF THE GRID
A committed doctor to Vancouver's inner city, nothing fazes Sophie Monroe—until a pregnant teenager shows up at her clinic on Christmas Eve requesting sanctuary and claiming the baby's father is one of the city's most influential businessmen. Sophie is in over her head and thankful when aid shows up in the form of an attorney who's a little too confident and a lot too sexy.
Family Law expert Caleb Quinn just wants a date, a chance to prove he isn't the elitist jerk Sophie assumes. Helping deliver a baby is not what he has in mind. But before long protecting a traumatized teenager and her son become his first priority. Even if saving them pits him against the baby's father, a childhood friend. A man who will do anything to keep his dark side private.
But justice never comes cheap. Will doing the right thing cost Sophie and Caleb their reputations? Or their lives?
*  The Wild Rose Press  * Amazon  *  Kobo  *  Barnes and Noble  *  All Romance Ebooks  *  BookStrand *  iBooks
In other news March is the month of my 25th Wedding Anniversay! Time for reflection and sifting through memories. 25 years seems like quite the collection of years, yet it seems to have gone by in a flash. Here's to the beginning and the good times and the tough times that have followed.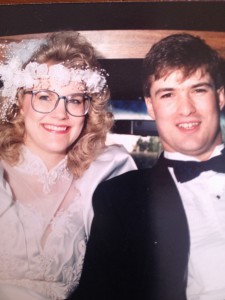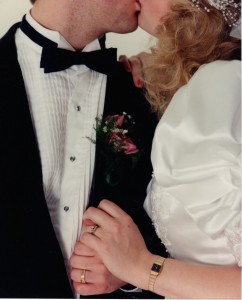 We honeymooned in Montego Bay, Jamica. In a little all inclusive resort that wasn't fancy but it was clean and the staff was kind and friendly. To the bar staff we were John and Mrs. John. At this point, as a someone who'd grown up on a farm in the of the Canadian prairies I don't think I'd been further away from home than two provinces over or across the border into the northern United States. It was quite an adventure. And of course, I ended up with food poisoning. Which was also a shock for someone who'd hardly been sick a day in her life.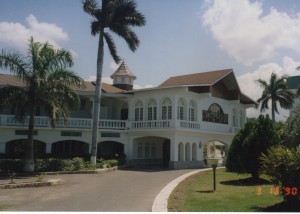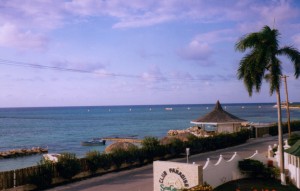 The rum punch was excellent!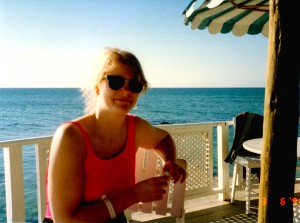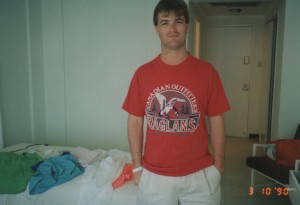 "If you're lost, you can look and you will find me, time after time." Cyndi Lauper, Time After Time