We are having a new gas fireplace insert but in today. Yay. Our current one no longer works. So, while I"m waiting and before I phone to see where the installer is at I'll tell you about my writing group's January writing challenge. We used to do something called BIAW (Book In A Week) but this year we decided to have an all month challenge. I was feeling quite productive until my cold resurfaced, now I've slowed down to a crawl. Time to get back at it. This year I've set revising goals instead of first draft goals. I'm finding it a challenge to keep track of progress because there is a lot of backtracking and a bit of jumping around.
Right now I'm stalling over a sex scene. You'd think those would be terribly exciting to write. They aren't. They're complicated. It's a plot pivot in the relationship between the main characters and it's a very important scene which will set the tone for the second half of the middle, if that makes any sense.. Hopefully things are stirring around up there in my brain and it's working on sorting out a couple of things.
Here is the old one, and I'm informed by the installer unsafe fireplace. Yikes. Good thing we haven't used in a couple of years.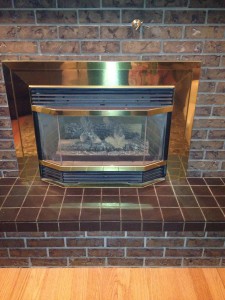 Here's the new fireplace, which is very attractive and modern looking even if you can't tell from the picture!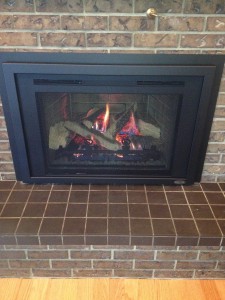 I love it! But it's a bit smelly in here right now as we have to let it run for about five hours so it can season. Good thing it's a nice day here (only -2 C) and we can open a window.
Have a lovely weekend! And remember to include a little romance in the weekend, like maybe a cuddle in front of the fireplace.