'Tis patio season!
That means happy hour outside. Hands up if you love a good Charcuterie board as much as I do? We also love nachos. Chips and dip. Any kind of cracker you can use to scoop up some hummus. Heck, microwave popcorn. Of course, you can eat all these things year round, but everything tastes better outside.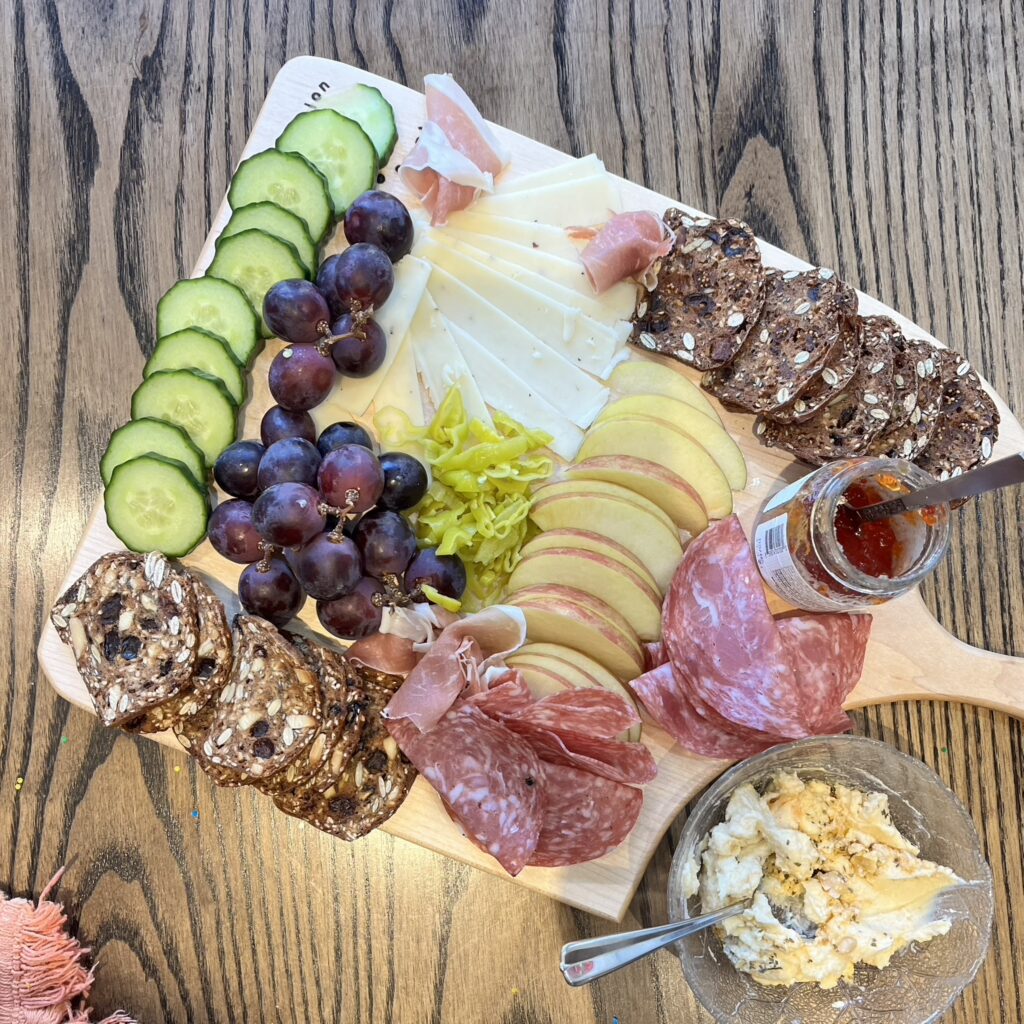 How to build a Charcuterie Board inspiration.
Even more inspiration with Four Steps to a Gorgeous Charcuterie Board.
I'm just back from a wonderful time in Vancouver visiting family and having a lovely time that involved my granddaughter's three year birthday party. It was as much fun as it sounds. Laughter and balloons and rainbows, which was the theme. That means next week will be about getting back into some kind of schedule and back to my work-in-progress that I haven't thought about in a month. I may have to glue my butt to the chair.
Until next time…
Give me all your best ideas for snackin' on the patio!