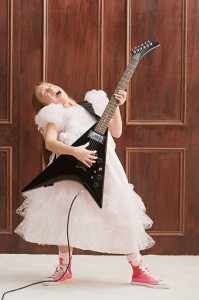 It's hard to feel sorry for a woman wearing thousands of dollars worth of designer duds. Unless she ends up on someone's Worst Dressed List. I not a big fan of these post award show lists. Lists suggesting it might be an honor to be nominated but look out if it's a thumbs down on your styling choices. Don't get me wrong, I'm not a fashion hater. But I like to think the whole over the top evening is about more than the dress, the shoes, the jewels, the hairstyle. It's about the role they played and the character they brought to life on the big screen whether it was this year or last year.
I figure it's always a good time of year to pull out my favorite body image quotes so I can keep some kind of perspective. BTW, those dresses can be worth anywhere from $5,000 to $15,000. That's just the dress. A thousand bucks for shoes and clutch. Hair and makeup – $5,000. Need a stylist? $1,500 to $6,000 a day. Needed for several days. The jewelry is borrowed, but still pricey. I wonder what happens if you somehow manage to lose a $750,000 ring? There might be the need for a little laser resurfacing and a chemical peel. Did you know Botox injections keep armpits from sweating? For $1,000 no one can see you sweat. I kid you not.
What about brow shaping, eyelash extensions, waxing, tanning, teeth whitening, nannies, travel costs, hotels and all the other little incidentals? Who knows. Most of the tab is picked up by the studio, loaned or borrowed, donated or gifted.
And if you're unfortunate enough not to go home with Oscar you receive $45,000 worth of consolation swag.
Oh right, some perspective.
On body image. Because natural has it's advantages and should be enough. It's the performance that counts. Therefore, I have this quote taped to the wall in my office:
"At some point in your adult life, you've probably walked into a party and felt a frisson of relief upon discovering at least one woman there who was fatter, uglier, and/or dressed more inappropriately than you. We sure have. But if you want to have any hope of making peace with your own body, you need to knock that shit off."  Taken from Screw Inner Beauty by Kate Harding and Marianne Kirby
Because once you stop judging others and holding other women up to some crazy, imaginary standard, you stop doing it to yourself. Honestly! It works.
Don't get me wrong, I'm all for fashion. But I think it should be less about someone else's choices and more about your own.
"Even by resisting dominant ideas of beauty, whether through celebrating our wide hips or wild curls we still give priority to the physical over and above the intellectual. We're still accepting archaic ideas about women being seen and not heard."  Mehal Krayem
"My body is an instrument, rather than an ornament." Alanis Morissett
Will you be watching The Oscars on Sunday? Who are you cheering for? Which movie was your favorite? I think the only one I saw was Brave. But I loved it!