So…I took a slight hiatus from blogging. It was unintentional. And unplanned. But I'm back. And what better way to come back than with a couple of confessions.
First. Hello, my name is Karyn Good and apparently, and against my will, I've become a Kirsten Ashley addict. That's not to say there aren't things that piss me off about her heroes. And her heroines. But when they talk storytelling versus craft? When they talk about voice? This is what they're talking about. Her writing is like crack. I kid you not. Also, it's in first person, which I don't enjoy. Unless it's KA. The Rock Chick series. Or the Colorado Mountain Man series. Take your pick. They're both great. I've read a couple of her books twice. TWICE. I don't know why. Okay, I do. Her characters are very real in a surreal-because-this-is-romantic-fantasy-and-not-real-life-like, at all, kind of way. These books are total escapism and pure entertainment. And hot. Sizzling, in fact. Those three things together make these my favorite kind of book.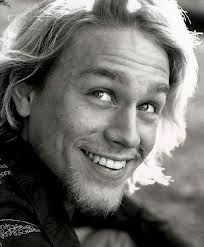 Second. And, even more mystifying, I'm also a Charlie Hunnam Sons of Anarchy fanatic fan. I mean, seriously, what could be appealing about outlaw bikers? They are violent, play by their own rules, and are patriarchal gun runners. What saves this show from ho-humness or being a gorefest? Characters like Katey Sagal. She is the Queen. She's sexy but not an object. She's in her fifties. And you do not mess with her. I want to be her.  (That's a confession for another time.) There are actually some other pretty complicated female characters in these series. Which I like. Then there's the biker subculture, not to mention the outlaw aspect. And there be bikers. I'm a writer, a stay-at-home mother and a suburbanite. This whole idea fascinates me. How do you make outlaw bikers who run guns likeable or acceptable? You pit them against people who are worse, like neo-Nazis. This series is not for everyone. But it might be for you.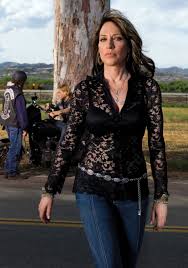 Third. This one's even more insane and has to relationship to the other two. My new driver. As in golf club. I know. Crazy. But, oh my gosh, I can now drive the ball 180 yards. In the air. I love this club. More than Kirsten Ashley and Charlie Hunnam Sons of Anarchy. Obviously, it has magical powers. Because I'm actually finding myself saying the words, "Hey, we should go golfing." And forget food, this is the real way to my husband's heart. So, it's all good.
There. Confession time over. Go ahead give it a try? Read any addicting books this summer? Watched any great new-to-you shows? Have any golf tips to share? Feel free!