It's official. Off The Grid, my next digital romantic suspense, will be available November 7, 2014. It will be available from Amazon with their Kindle Direct Program in late July or early August.
I am so excited to share this story. I'm so in love with these characters. From the hero and heroine to the villain to the secondary characters. I love the setting and thoroughly enjoyed researching the Downtown Eastside of Vancouver, infamous for being Canada's poorest postal code. I miss Sophie and Caleb. I miss their sparring and their loving. I could have happily taken this couple and developed a series around them, pitting them against all kinds of adversaries. Ah well, I'll have to settle for the next installment of the story, Christine and Zach. I wonder what kind of trouble will spill over and mess with a socialite and the private investigator who's tasked with keeping her safe. Away from the slums of Vancouver to the troubles of the rich and richer.
But first – Off The Grid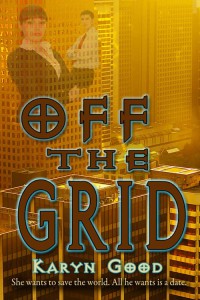 A committed doctor to Vancouver's inner city, nothing fazes Sophie Monroe—until a pregnant teenager shows up at her clinic on Christmas Eve requesting sanctuary and claiming the baby's father is one of the city's most influential businessmen. Sophie is in over her head and thankful when aid shows up in the form of an attorney who's a little too confident and a lot too sexy.
Family Law expert Caleb Quinn just wants a date, a chance to prove he isn't the elitist jerk Sophie assumes. Helping deliver a baby is not what he has in mind. But before long protecting a traumatized teenager and her son become his first priority. Even if saving them pits him against the baby's father, a childhood friend. A man who will do anything to keep his dark side private.
But justice never comes cheap. Will doing the right thing cost Sophie and Caleb their reputations? Or their lives?
So there you have it! The cover has been revealed. The date has been set. Now I wait.