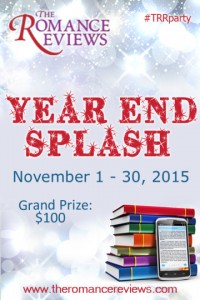 The Romance Reviews YEAR END SPLASH!
With over 300 participating authors and publishers and therefore over 300 prizes up for grabs along with a Grand Prize of a Kindle Fire HD7, it's one party you don't want to miss!
Registration is free and easy! But necessary to play the games. Once you're logged in you are good to go.
Did mention there would be games!
I'm happy to talking about my latest romantic suspense release, EXPOSED.
If Kate Logan wasn't careful, Seth Stone could become another addiction. One that could break her heart.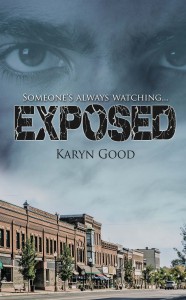 Kate Logan needs a safe haven, a place to start over after her modeling career disintegrates in scandal. But her hometown of Aspen Lake isn't the sanctuary she hoped. Her vow of a low-key life is disrupted by a break-in and other strange happenings at her boutique. As the chair of Aspen Lake's Gothic Revival Festival, she's also drawn the ire of a religious fanatic. Kate is up to her stilettos in drama and intrigue including one sexy carpenter who's determined to get in her way.
New to town, Seth Stone is seeking inspiration and solitude to concentrate on his art. Short on funds, he agrees to take on a second job restoring the damage to Kate's Closet. Trouble erupts along with the desire to get to know Kate better. When he's used as a pawn in a smear campaign against his gorgeous boss Seth fights back. But now the whole town is watching. Including the man determined to further his own agenda. Time is running out with nowhere to hide.
The Party begins November 1st! Join us at The Romance Reviews and play along!