Bookshelves. Everyone's got 'em. Whether you put books on it is a whole different story. Please tell me you put books on it! However you arrange things, the truly awesome thing about bookshelves is that no one has the same shelf. Literally no one else on the planet has the same compilation of things lining their shelves.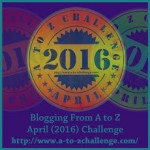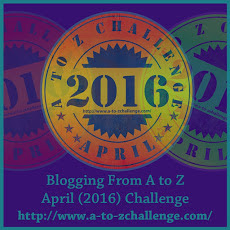 B Is For Bookshelves
What do our bookshelves say about us? I can't say for sure, I'm not a psychology major. That you like to read? That you adore knickknacks? Have a thing for photos? Candles? My bookshelves are full of two of those things: books and photos. Candles and books don't mix. Knickknacks scare me. I feel like I'm one step away from becoming a hoarder when I'm surrounded by them. Other people's collections are symbolic of who they are, sometimes quirky, and often charming. I'm quite okay with other people's knickknacks.
There are many ways to arrange books: alphabetically, by genre, size, colour. Some stack literary works on one side. Genre fiction on the other. Some of us mix it up. Below is a peek into one of shelves. I have to say I'm an arrange by size fan. Mostly. Kind of.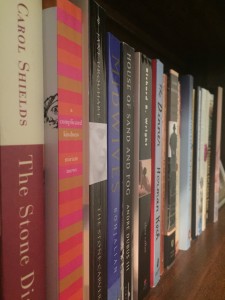 Mostly wine book club books on this one. The Sanity Seekers have been around for nearly fifteen years. The same core group of seven or eight drinkers readers. I prefer to read book club selections in print. For no nobler reason than it's easier to judge how much I have to read in a very short amount of time. Another confession – it's easier to skim. Because some of the books we've read…yikes. From the very first book we shared, Chocolat by Joanne Harris, to today, I could not have survived with my sanity intact without my book club. Our current book?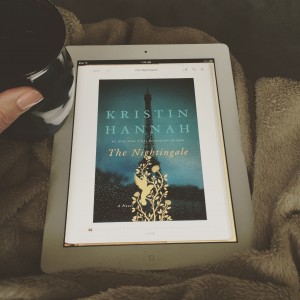 These days when it comes to books some of us also have ebook shelves. Seriously, what did we do without ereaders?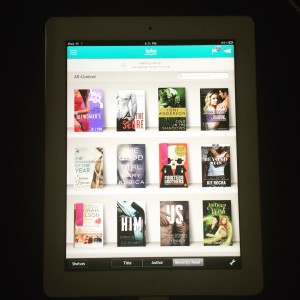 Other bloggers waving at you from over here!
There you have it. A look at my shelves. What's on yours?