C Is For Courage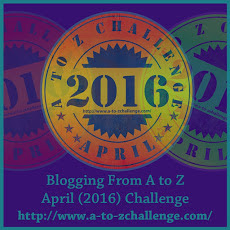 Cultivating your passions requires courage and a constant refuelling of commitment to the process. The courage to dream. The courage to start.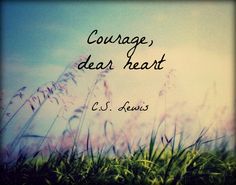 The courage to plan. To prepare to make that dream a reality. To learn, revel and rejoice in the process. To find like minded people to accompany you on your journey. One of the biggest steps I took along my road to becoming a writer was join a writing group. To find like minded people to learn from and who support my efforts. I put myself in front of people and own that need to put words on paper. I'm also a part of an online community of writers who are dear to me. Writers who struggle, who are always willing to listen, offer suggestions, and their time. Ones  who understand the road I'm traveling, especially as it pertains to writing romance and how little value some other authors have for my genre and therefore my efforts.
And above all it takes courage to limp along when nothing is going as planned or you can't make out the details of the road ahead.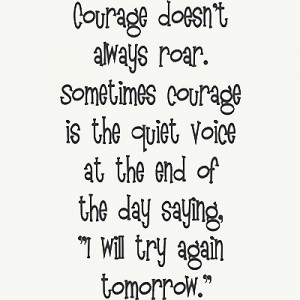 It takes courage to put yourself out there to be judged. The learn how to take constructive criticisms and to deal with the haters. I'm still learning how to be a writer placing offerings at the feet of readers. Still finding my way from learning to owning my process.

I hope you find the courage to start what you've been putting off. Find the courage to continue should you feel despair. Or summon the courage to end what isn't working.
Travel your way around the blogosphere and see what others are saying about the letter 'C'.
Maybe you want to share your thoughts? One small step you took?