O Is For Outside
And Other Writing Distractions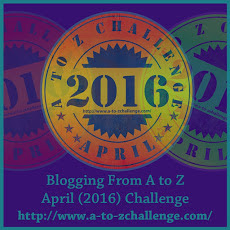 It's that time of year again. The time when the need to be outside is strong. After months of being cooped up after winter. Even the winter that wasn't, as is the case here in southern Saskatchewan Canada. It's spring! Keeping my butt in my chair, my hands on the keyboard so as to type away madly is proving more and more of a challenge. The outside beckons. But it's not only the warmer weather and the job list that goes along with it. There's energy in the air and I'm breathing it in. I'm coming out of hibernation mode with the accompanying need to rearrange, reorganize, and – horror of horrors – tidy up closets and the garage and all manner of other strange inclinations.
Just this morning I had the bizarre notion to go through my entire closet, pull everything out and decide what stays and what goes.
O, that way madness lies; let me shun that; No more of that.
Shakespeare, King Lear
I think I have Shakespeare on my mind after seeing Romeo and Juliet last week. I have to assume his distractions were very real and great in volume. And certainly he was no stranger to tragedy. He lost his son at age 11, as well as three sisters and a brother. But he managed to write 38 plays, 154 sonnets, and two narrative poems over his lifetime. FYI, the 400th anniversary of his death is on April 23rd. I know this because I looked it up.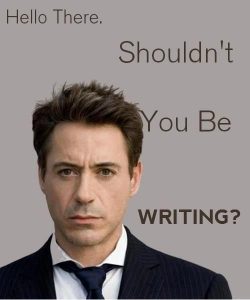 Time to turn on some music. Loud and pumped directly into my brain through earbuds. Because, damn it, the birds are chirping their little hearts out outside my window.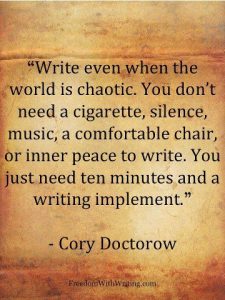 Easy peasy. Except it kind of is. Because I can do ten minutes. Can you?