****Contest Winner is Jeanne!*****
If you're like me, you're lamenting the end of summer while embracing all things fall: warm knits, comfy socks, and steaming cups of tea.
September Contest Announcement
It's been unseasonably chilly in my neck of the woods and the moody, damp weather has me glad it's time to announce my September contest.
If you haven't already, all you need to do is sign up for my newsletter to be entered to win a Wanderlust prize pack whose contents you'll discover when they arrive in your mailbox.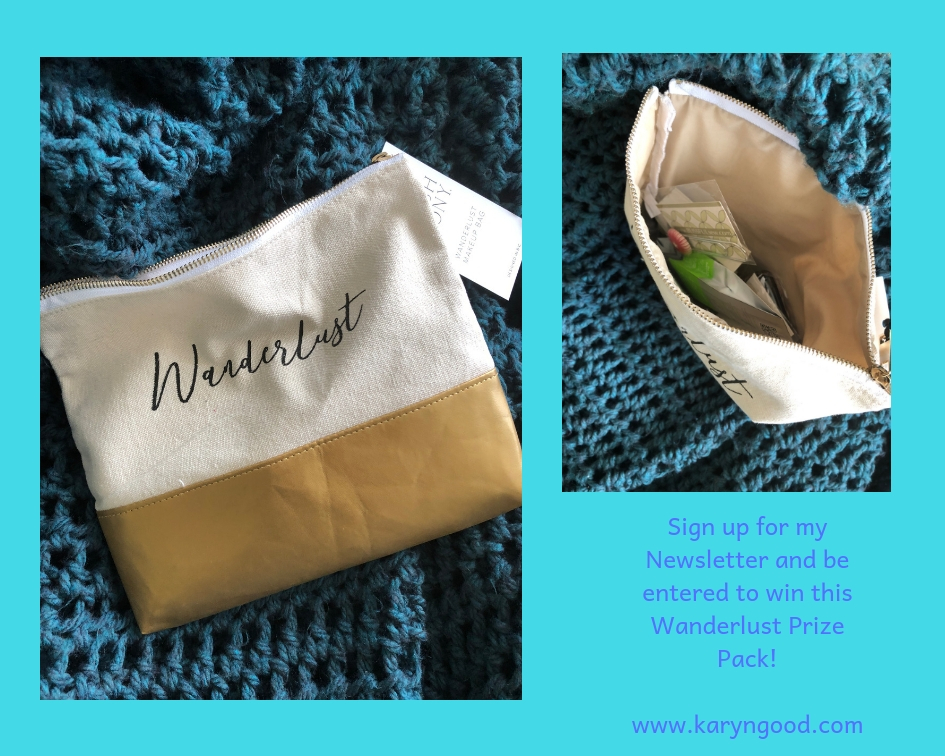 My newsletter will go out monthly and include my take on books I've read, recipes, cover reveals, deals, and contests – to give you a hint of what you might find in it. Sign up by October 15 to be entered to win! Winner announced on October 16!
If you've already signed up, you'll know there's a September contest for subscribers – so check your inbox!
Until next time…
What's your favourite fall activity? Mine would be making soup! And the return to all those yummy chilly night comfort foods.