November is not my favourite time of year. I find it's generally a transition month. That nowhere month when it's technically still fall, but it sure doesn't feel like it. There is snow on the ground, a decided chill in the air and it feels like winter. That time between Thanksgiving and Christmas, at least here in the middle of the Canadian prairies, where you're busy digging out the winter coats, boats and snow shovels, and trying to acclimatize.
So, let's brighten things up a bit! Where do you like to go for a quick getaway? Someplace far or near, you retreat to when you need a change of scenery? Staycation or vacation, tell us your spot to unwind and be entered in a chance to win a $25.00 Amazon gift card!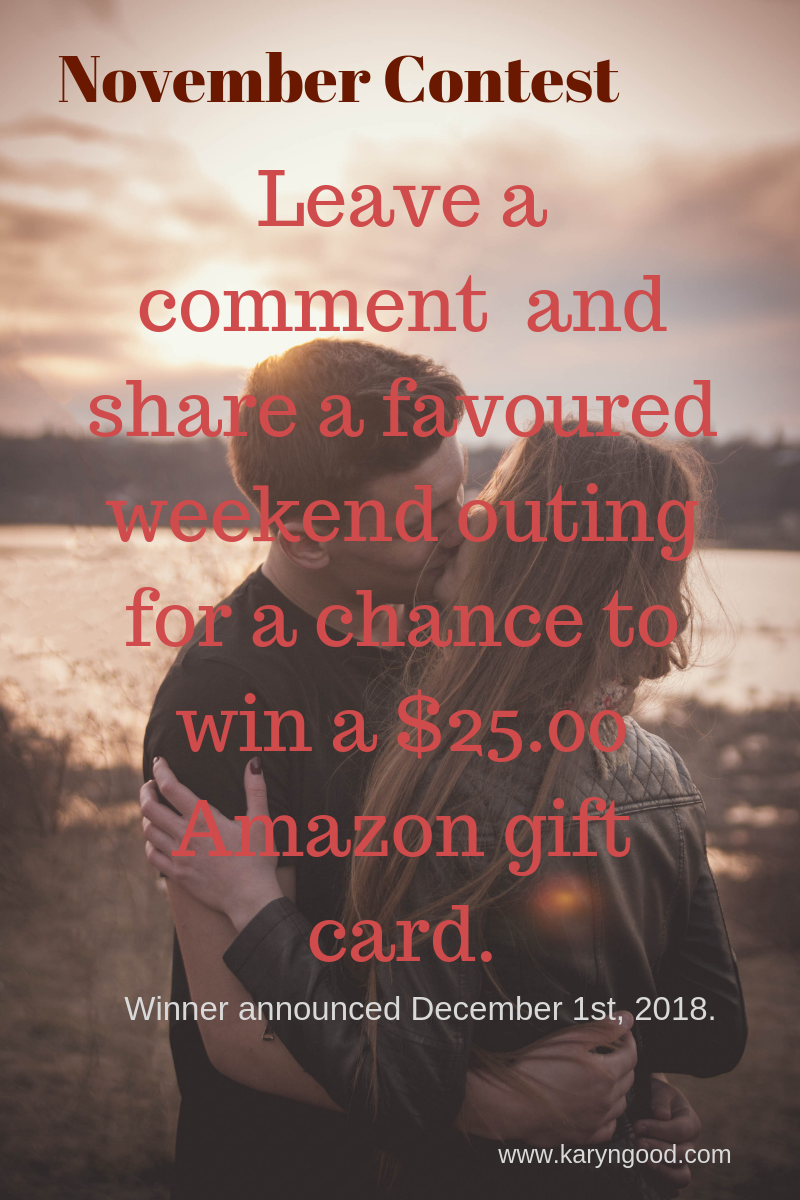 Also, starting Tuesdays at the end of November I'll be giving away a prize pack each week for four weeks to celebrate the holidays! Likewise, good things coming to Newsletter subscribers in December, so sign up and join in the fun!
Until then…
Be sure to enter to win!