I am ready to celebrate!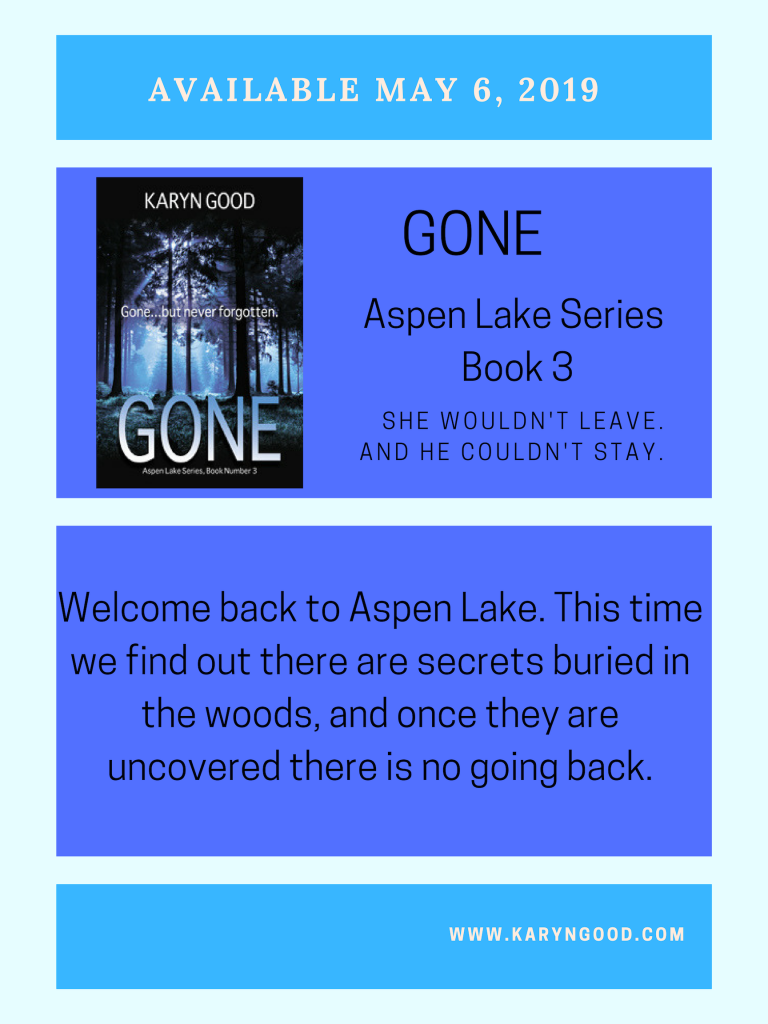 Ever since a devastating family tragedy seventeen years ago, Grace Bighill has struggled to keep her remaining family from falling apart. Then the discovery of her mother's body in the woods unearths a connection to a decades old murder case, and Grace is dragged into a politician's bitter bid for revenge.
Constable Mike Davenport's days in Aspen Lake are numbered. He's ready to take his next step up the career ladder somewhere a lot more cosmopolitan. He's avoided any emotional attachments, despite having fallen hard for a certain stubborn local. But when a body turns up, Mike's careful intentions collapse in the face of Grace's grief and her exhaustive efforts to care for her family.
A search for answers leads Grace and Mike down a twisted path proving no one can escape their roots. But someone might die trying.
I'm beyond excited for GONE to come into the world. As the final book in my Aspen Lake trilogy, it's a pleasure to wrap this series up with Grace and Mike's story. Two people broken by grief and family dysfunction.
To celebrate, BACKLASH, Aspen Lake Book 1, is available for 99 cents until April 5th!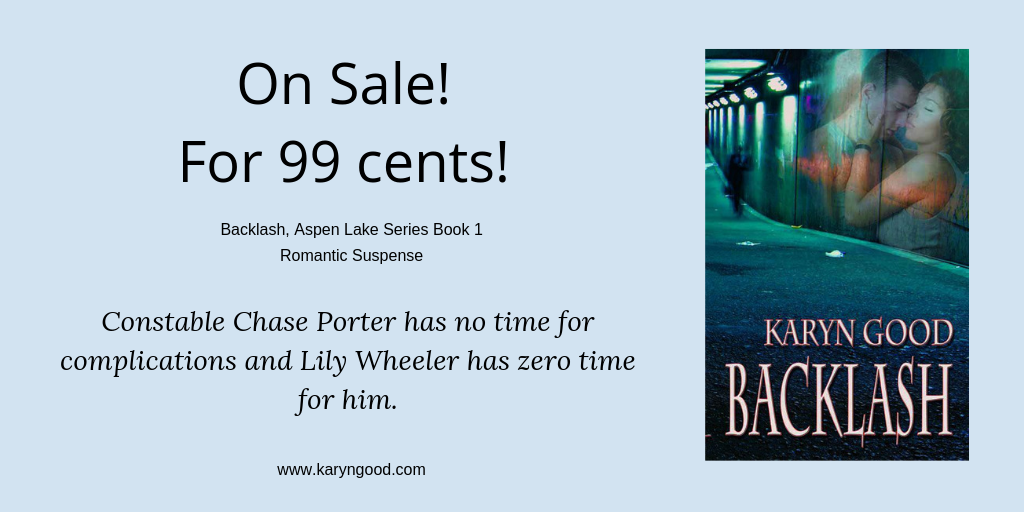 Amazon US * Amazon CAN * Amazon UK * Amazon AU
Starting April 10th there will be sneak peeks and weekly prizes to celebrate GONE's release date! So, stay tuned!
Until next time…
Have you heard of any other great book deals? If so, share them in the comments. I love a good book bargain!