There are lots of things I love about autumn and winter. And one of them is soup. Because I love soup! I love the taste, the aroma, the warmth it provides. There is nothing better on a cold night then a bowl of soup.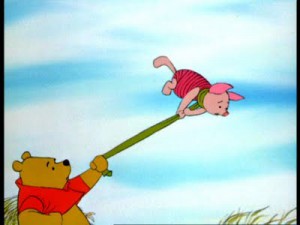 This is one of our family's favorites and fits in with my new love–cauliflower. I roasted some for lunch yesterday and it was delicious. It also incorporates my daughter's love of sweet potatoes. It makes a lot so there will be leftovers which works for my son so he has something to eat when he decides to show up. My husband? As long as he doesn't have to cook he's happy. And he does the clean up. Because that's the kind of save-the-day hero we really need.
So, if you're writing away madly or deep in a good book or wrung out from the day's activities take a break from the trauma of trying to decide what's for dinner and make some soup. It doesn't need to simmer for hours like plot twists. It's not hard to put together unlike difficult chapters. It'll be the hero of the supper hour. The warm comfort of a heroine. And will result in the happy ending of a full belly.
2 tablespoons olive oil
6 cups Chicken or vegetable broth
3 cups Leeks thinly sliced (about 3 large)
1 teaspoon Salt
2 teaspoons Garlic minced (I used more)
1/4 teaspoon Black pepper freshly ground
1 medium head of Cauliflower broken up into small florets
1 ½  cups Rice – any kind (You can also use frozen, leftover rice)
1 medium to large Sweet potato (but not ginormous 2 – 2 1/2 cups) peeled and cubed
1 can of coconut milk
1 tablespoon of Curry powder
1 ½ teaspoon Ground cumin
Heat oil in a large soup pot over medium heat. Add leeks and garlic. Cook and stir until leeks begin to soften, about 3 minutes.
Stir in cauliflower, sweet potato, curry, cumin, salt and pepper. Cook and stir for 1 more minute. Add broth. Bring mixture to a boil. Reduce heat to low, cover, and simmer for 12 to 15 minutes, until vegetables are tender.
Transfer soup to a blender in batches and puree until smooth. Return pureed soup to pot. Stir in cooked rice and coconut milk. Heat soup for 1 more minute. Serve hot.
Enjoy!