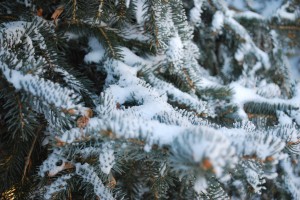 Merry Christmas! Here's a sweet story I wrote one year as a Gift of Writing for my writing group, The Saskatchewan Romance Writers. This year I'm sharing it here on my blog. I hope you enjoy it.
Open Hearts
For Abigail Kelley working retail at Christmas equaled worst job ever. Small talk? With strangers? Not her strong suit. Even on a good day and good days were harder to find than Waldo. But a girl had to eat and she'd already proven she was a glutton for punishment. Besides it worked nicely with the whole 'sucker' theme she had going on this year. Broke, adrift, and one blinking engine light away from over and done.
She glanced at her watch. Ten minutes until closing time on December 23rd. The supersized big box store across the street was crammed to the rafters with late night shoppers. Not a soul crossed the street to browse at Adornments and Jewels with its swaying antique sign and out-dated window display. No one crossed the threshold where the dusty tiny bell waited to announce eager shoppers, or any shopper, and the scarred counters shined in preparation for inquisitive customers. Indeed, it was quiet as a mouse.
The quiet didn't bother Abby, in fact, she preferred it. But noise equalled customers and paying customers equalled commissions. A pay check meant no more blinking engine light. No more blinking engine light meant the open road and finding her way back to the place she left her self-respect. She swiped her polishing cloth over the gleaming countertop glass as she leaned in and wondered over all the pretty baubles. Her mom would love the vintage silver locket. Maybe next year…
The tinkling of the bell startled her and she tripped as she turned to face the door. Clumsy as always. She stuck her dust rag out of sight and shoved a bunch of curls out of her eyes and got her first glimpse of the shoppers.