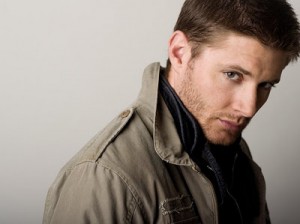 Welcome to hero week! Yesterday I shared my Alpha Male Toolkit. All those qualities and attributes that make a great romance hero.
"Great heroes need great sorrows and burdens, or half their greatness goes unnoticed."  Peter S. Beagle
Constable Chase Porter is dedicated to his job. He has put everything he has into his career, and used that career to elude thinking about the past. Now he finds himself back in Aspen Lake. He's back on track to catch an illusive gang leader. Too bad that path leads him directly to the one woman he wants to avoid.
Excerpt
"What are you doing here?" Her fingers tightened around her cup, and the resulting pop from the pressure filled the small space. She glanced back at the door, all confusion, and he knew she was hoping for some kind of intervention. For someone else to join them, anyone else.
He stalled and took a second to settle his arms on the tabletop. He pushed at the file and offered her an anemic look of confusion. "Here?"
"Yes. Here. In this room. In Aspen Lake. In the parking lot of my school." She spread her hands out and motioned around her. "Here!" She averted her gaze and inhaled a deep breath before spotlighting him, apprehension darkening her eyes, deepening the blue color.
"My job." To him, it was that simple.
"Your job?"
"I've been transferred to the Aspen Lake detachment."
"You're a cop?" Her look of skepticism said it all. The air of disbelief pricked at his ego. He shifted in his chair. Like all the times in fifth grade when his teacher, Miss Carlisle, had asked him why he had no lunch. Had asked questions about his father.
"Is that so hard to believe?" He had worked his ass off to get where he was, and he was a damned good cop. The work he did with the Combined Forces Special Enforcement Unit, and his reputation, proved his dedication to his job. None of which she'd be aware of, or care about if she did. When he burnt a bridge, the only thing he left behind was ash.
You can now order a print copy of Backlash from The Wild Rose Press and Amazon. Ebook format coming on June 1st.
What he's sworn to protect, she's willing to sacrifice to save those she loves…