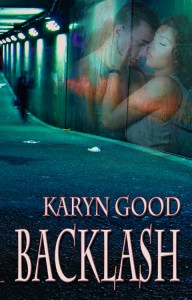 I'm going to be in two different places today as I go out and about promoting my debut romantic suspense, Backlash. Yay! June 1st is the official release day and I'm so excited! The countdown is on and I'm celebrating by giving things away.
I'm also excited to be guest blogging about small towns over at Janet's Journal and hanging out with my friend and the good folks over at her place. I'm also giving away a short story I wrote called, Waiting for Mason. To get a copy all you have to do is leave a comment with your email address and tell me your favorite fictional setting.
As well, I'll be visiting at Long and Short Reviews doing an Author Interview. I'm giving away a prize there, too! A $10.00 gift certificate to The Wild Rose Press.
Backlash is available in print from The Wild Rose Press and Amazon. It will be available also available in ebook come June 1st.