It's that time of week again. Time to travel around cyberspace sampling six sentences of published works or works-in-progress by various authors. It's Six Sentence Sunday!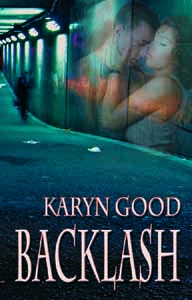 My six sentences comes from my romantic suspense, Backlash. My hero, Constable Chase Porter, has just found out that the Prairie Brotherhood, a criminal gang, has put a contract out on Lily Wheeler, my heroine.
Chase wrapped his hands around the top railing and lowered his pulsing head. A growl tore out of him. It had nothing to do with human and everything to do with wild. His heart rate jacked. His skull heated while fear, aggression, and predatory instinct pumped panic through his arteries and spiked it straight to his heart.
Enjoy your Sunday!
Backlash is now available in print from The Wild Rose Press, and Amazon. It will available in digital format on June1st.