It's Six Sentence Sunday! And a great day to travel around the web reading a short six sentence excerpt from either a published work or a pre-published work-in-progress. So take a tour and drop by some the very talented writers offering snippets for your entertainment.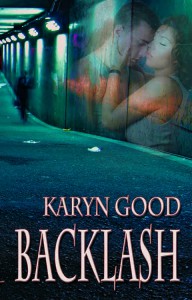 From my new romantic suspense release, Backlash.
Constable Chase Porter's new partner has just finished telling him not to worry about Lily. That he'll look after her.
Don't worry about Lily? That was like asking a member of the counter terrorism unit to chill, or the defense to quit tackling the guy with the ball. Not gonna happen. Hadn't he given it his best shot for ten years? Look where it'd gotten him. Right back where he'd started. 
Backlash is available from: The Wild Rose Press ,  Amazon – Print ,  Amazon – Ebook ,  Barnes and Noble ,  Bookstrand ,  All Romance Ebooks
Have a wonderful Sunday! Sample some great books from talented authors and take a Six Sentence Sunday tour.