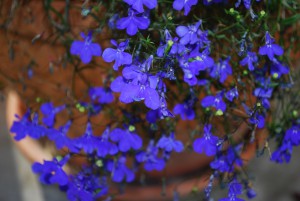 It's the second last Monday of August. How did that happen? Harvest is in full swing here on the prairies. Wheat being one of our staple crops with the first attempts at planting dating back to 1753. Stats like that one always make me smile. When I was a little girl I remember thinking everyone's grandparents had come from somewhere else. Mine were immigrants to this country by way of Poland, Norway and Sweden. It wasn't until I started school and began learning about the long and rich history of our First Nations people and that of the first European settlers coming later at the beginning of the 18th century that I realized how new our roots were to Canada.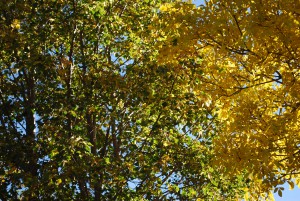 My romantic suspense novel, Backlash, takes places in the month of September. My fictional setting of Aspen Lake, being a resort town located at the foot of the scenic Moose Mountains, would still be surrounded by farmland. Frost is on the ground in the morning. Days are still warm. Nights are filled with stars.
I love to savor the approach of autumn. Warm enough to enjoy the beach during the day and cool enough for backyard fires in the evening. The air smells different. It's heavy with dust of harvest, the scent of ripening fruit, and the bittersweet smell of brand new back-to-school supplies. We're mixing the daytime summer fashions of shorts and flip-flops by adding jeans and light jackets to our evenings.
And let's not forget the stars. So bright. A startling reminder of the vastness of the universe. With the sun setting earlier we have more time to enjoy them. I never fail to look up and wonder what others in past centuries have thought about as they gazed up at the same stars.
What is your favorite part about this time of the year?
I'll sign off with this is a snippet from page 97 of Backlash. It's early evening in the middle of September. Chase, Lily and Jason were involved in a incident earlier in the day. Lily is waiting for Chase to come by and let her know what's happening.
Lily led Mike out onto her front steps and lifted her face up to catch the leftover heat from the setting sun. It didn't help. The bone deep chill remained. She rubbed her arms, wishing for a sweater.
She wondered where Chase was and why he'd sent an emissary. "So, he's with his aunt?"
 Here's What Reviewers Are Saying About Backlash!
5 Stars
"Chase and Lily are made for each other; they complement each other so well."

"The description of the enforcer was so vivid that it seemed that I could actually envision the soulless enforcer in front of me."
4 Stars
Ms. Good sure spins a tale of deceit and a trail of clues that lead right to a climax I never imagined.
Need some suspense to keep you up long into the night? Why not giveBacklash a chance. Immerse yourself in the strong sense of right and wrong, with a great cast of characters.

Sunflower at Long and Short Reviews

 A Rating
Add to that, this book is fabulous on the suspense side. Lots of high-stakes danger, really evil bad guys (super-creepy spider tattoo guy), and it kept me guessing how the author was going to resolve it all till the very end. Overall this was a fabulous book and definitely one that reminds me why I LOVE to read! Perfect entertainment and escape!

Christi Snow at Smitten With Reading

 5 Stars
WOW WOW WOW WOW WOW… could i say WOW anymore? You bet! I don't have time to write my full review now, BUT if you enjoy romantic suspense with killer sexual tension and a smokingly HOT yet tortured lead, then y'all need to read this!!