Well, my edits are back in the hands of my lovely editor. I have a feeling Off The Grid is this close to preliminary gallery territory. Yay! I'm so excited about this story. Besides creating (hopefully) engaging characters, I loved exploring the widening gap between the rich and the poor in this one. Off The Grid takes place in the Downtown Eastside of Vancouver, which has long been dubbed Canada's poorest postal code. My heroine, Dr. Sophie Monroe, is a Doctor for a Downtown Eastside clinic and an activist. Caleb Quinn is a Family Law lawyer, ranked one of Canada's Top Lawyers Under 40.
Working Blurb for Off The Grid
A committed doctor to Vancouver's inner city, nothing fazes Sophie Monroe. Until a pregnant teenager shows up at her clinic on Christmas Eve requesting sanctuary and claiming the baby's father is one of the city's most influential businessmen. One who has threatened to do whatever it takes to safeguard his reputation. Sophie is in over her head and thankful when aid shows up in the form of an attorney who's a little too confident and a lot too sexy.  
All Family Law expert Caleb Quinn wants is a date. One chance to prove he isn't the elitist jerk Sophie assumes. Helping deliver a baby is not what he has in mind. But before long protecting a traumatized teenage mother and her son become his first priority. Even if saving them pits him against the baby's father, a childhood friend. A man who will do anything to keep his dark side private.
But justice never comes cheap. Will doing the right thing cost Sophie and Caleb their reputations? Or their lives? 
The First Paragraph
Dr. Sophie Monroe lifted her face to the cold sting of falling snow. The flakes cooled her heated cheeks. Their fresh scent cleansed her mind of the day's battles. On the ground it covered the everyday debris of crack vials and castoff condoms. Litter from the urgent business dealings conducted in the shadowed alley behind her clinic. In the waning light of the gathering storm she studied the dark doorways relieved to find them empty.
A Look At Who Inspired The Leading Characters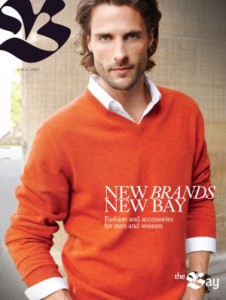 I feel bad that I don't know the name of the gorgeous guy from The Bay flyer. I was struggling finding a real life image of the hero in my head but the minute I saw this flyer I knew.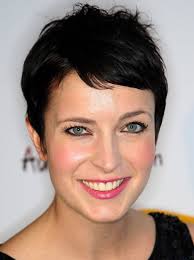 This is Diablo Cody who, among many other accomplishments, wrote the screenplay for Juno.
There you have it. I was getting too excited not to share. Can't wait to share more, like cover reveals and release dates! Here's to surviving Monday and the last days of summer.