Christmas couple time? God bless you if you can fit that in. As a romance writer you'd think I'd be better at ensuring my husband and I enjoy some quality couple time during the season of Christmas craziness. But let's face it, things like movie date night turn into…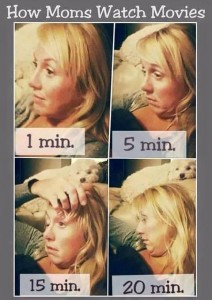 A nap. I blame the sugar.
I hope it's the little moments that count. Our annual trip to Tim Horton's dressed in our pajamas (thank goodness for drive-thrus, cuz otherwise – awkward) for hot chocolate. We drive around looking for the best Christmas lights. Taking a few minutes to sneak some treats and cuddle in front of the Christmas tree. Fondue night.
I'm the planner. Because I don't consider watching hockey with the fireplace on a date. On the upside, if I fall asleep I won't miss anything. And naps are important. See above.
I mean I love the idea of building a fort with blankets and pillows and lights and having a picnic in there but all I can think about is who is going to put all that stuff away? Me. That's who.
But if you're looking ideas give these links a try!
My Name Is Snickerdoodle – Don't Be A Grinch Family Night (Okay, not a date night but you could tweak it a bit. But picking a favourite family movie and turing it into a night sounds like a cute idea to me, in a make more work for yourself kind of way.)
The Dating Divas – Christmas Light Scavenger Hunt Date Night (This is a group date night idea which again I found cute! And they're the Dating Divas. They should know what they're talking about. And also not a lot of work involved. Invite another couple, or two. Print out the sheet and off you go.)
5 Amazing Things – 5 Amazing Date Night Ideas For Home (besides watching TV) (If you try the Vodka tasting night idea make sure to hide the elf, and not among the vodka bottles, before you start, because…there are a bunch of different kinds of vodka out there. Just saying…)
What's your favourite way to enjoy some quality time together.