Giveaway Announcement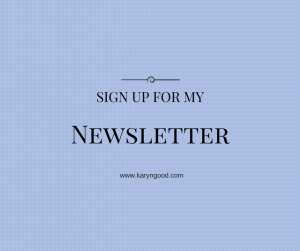 From October 11th until October 28th, 2016, sign up to receive my newsletter and be entered for a chance to win a $25.00 gift certificate to one of the following: Amazon, Kobo or Barnes and Noble. Winner announced on October 29, 2016!
Choose the Newsletter tab at the top or the Subscribe to Karyn's mailing list option on the sidebar!
Signing up means receiving news of future books, cover reveals, deals, contests and giveaways!
Top Three Images of September
I'm back in my revamped office after a two month writing break! It feels great to be back writing in a space that inspires me.
On September 11th I walked a half marathon and checked a major item off my Life Goal List.
I don't know about you, but for me fall Sunday's are meant for drives in the country and discovering hidden gems.
Top Book I Read!
I read one book in September which is very unusual for me. Thank goodness I really enjoyed the one I finished. Black Rabbit Hall by Eve Chase is our October book pick. If you're interested, you can even try a sample of either the book version or audio version at Eve Chase's website!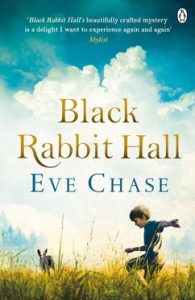 Writing Life
Now that I'm back in my office and in a neat and organized space, I need to get back into a regular writing schedule. I do better with schedules.
How about you? Do you like the freedom of winging it? Or are you most productive when adhering to a schedule? Or do you enjoy a little of both?