It's Valentine's Day! A day for cards and chocolates, and who doesn't love chocolate! But if your love is a passionate reader, remember to stop by the bookstore after you hit the flower shop and the card store.
The Top Five Reasons To Give Books For Valentine's Day:
Nothing says I Love You! like a well chosen book. Even a misguided choice will do. Giving a book says they understand and support your obsession.
You can return books. Let's face it, sometimes your significant others might know you love books but they're clueless about what you actually like to read.
Books don't make you sneeze.
There'll be some of it left over the next morning, unlike the chocolate you inhaled.
Books are full of good ideas, especially romance novels. They just might have a sexy suggestion or two for later.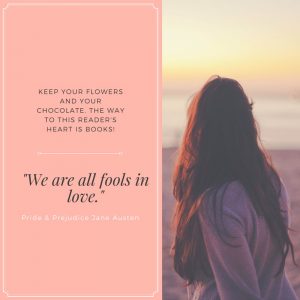 Also, if you're solo this Valentine's Day, because, hey, you choose to be, you can take yourself to the bookstore and buy your own book! How about organizing a Galentine's Day book club with flowers and chocolates for everyone.
Likewise, if you're suffering this V Day, and are in need of comfort. You don't even have to leave the house to find some solace, eBooks have you covered.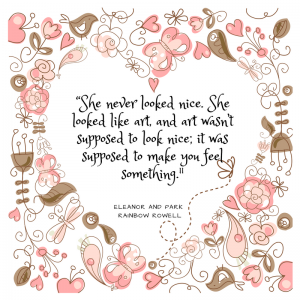 Thought Of The Week:
I read this article in the Chicago Tribune which ponders the future of the romance novel in the wake of the #MeToo movement.
"Romance offers that comfort read, but it also offers resistance. You have a lot of feminists who are writing romance, Alisha Rai, Alyssa Cole, Sarah MacLean, and they're all putting that kind of thread through their books. Resistance has always been there. Women have always had to resist in order to get what they want out of life," Beverly Jenkins
Go ahead and buy yourself a treat this Valentine's Day and get that book you've been wanting to read. You deserve it.
What are you're plans for Valentine's Day?