Or, so the lyrics go. Not that the band Chicago had a family vacation in mind when they wrote Hard To Say I'm Sorry. But it's true, everyone needs a break and some time away. It doesn't have to be far, as in our case. Just far enough to feel like your in a different place.
"Broad, wholesome, charitable views of men and things cannot be acquired by vegetating in one little corner of the earth all of one's lifetime." – Mark Twain
California or Bust


We left behind the snow and cold for the sun, water, and scenery of Encinitas, California. You can read more about the lovely coastal town and surfing mecca of Encinitas HERE. If I won the lottery I'd by a house on a cliff overlooking the ocean. That's my fantasy. A place by the ocean. I can't imagine the novelty of walking out my door and along the beach every single day of my life. Darn it, I'll just have to settle for living in a province of a 100,000 lakes with beautiful sunrises and sunsets and plenty of golf courses. Poor me.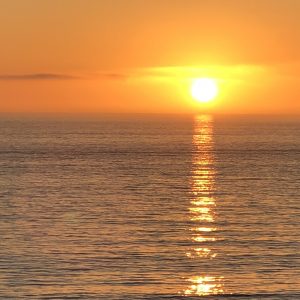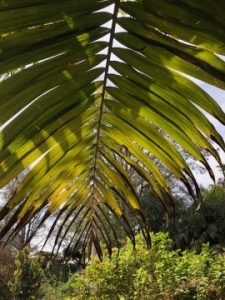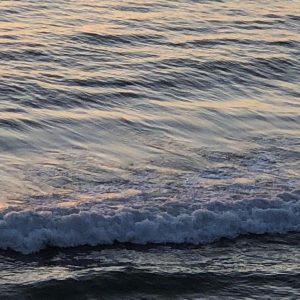 We didn't rush about and fit in as much sightseeing and touristy things as we usually do. We settled into our VRBO and relaxed. We did visit the San Diego Botanic Garden which is an absolute treasure and it was lovely to see all the plants and flowers after a VERY long winter. We watched surfers, dolphins and pelicans from the hot tub on our deck. I drank my fair share of margaritas.
Oh, and I read the best book. Two, actually.
The Woman In The Window by A.J. Finn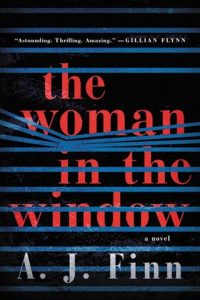 It isn't paranoia if it's really happening . . .
Anna Fox lives alone—a recluse in her New York City home, unable to venture outside. She spends her day drinking wine (maybe too much), watching old movies, recalling happier times . . . and spying on her neighbors.
Then the Russells move into the house across the way: a father, mother, their teenaged son. The perfect family. But when Anna, gazing out her window one night, sees something she shouldn't, her world begins to crumble—and its shocking secrets are laid bare.
I couldn't put it down. It's twisty and turny and you're never sure who you can trust. It managed to take me by surprise and I loved all the old movie references.
The Boundless by Kenneth Oppel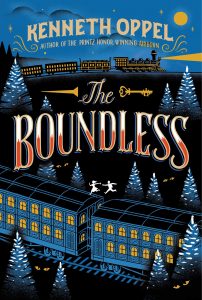 Will Everett has always wished for an adventure.
Little does he know his started the moment he boarded The Boundless. The longest, most glamorous locomotive in the world, it stretches more than eleven kilometres long and pulls an astounding 987 cars: passenger cars, shooting galleries, gardens, an onboard swimming pool, cinema and much more. But its maiden voyage won't be a smooth ride for Will. After witnessing a murder during a station stop, he barely makes it back onto the train (with a running leap!), then must work his way from the caboose forward to his father in first class – with the murderer and his cronies on his tail. Luckily, a clever and nimble friend is perfecting her act in The Boundless's circus car, and there the real thrill ride begins. Sasquatches, bog-dwelling hags and illusions abound in this outsized adventure aboard the Titanic of trains!
This is a middle grade book that we read it to our daughter on this trip. It's so good! Very Canadian, which I adore. A cast of colourful characters are in for the ride of their life as the Boundless traverses the Canadian Pacific railway not long after the last spike is nailed into place. Also, and people probably don't know this about me, I'm a Sasquatch (Bigfoot) enthusiast. And guess what? There are Sasquatch in this book!
Until next time…
Where is your fantasy home located? Or share the name of a book you've enjoyed lately!