We're back from a much needed vacation. For me, vacations include time away from social media which is why there wasn't much happening here in April. So, this round up is about our trip to Palm Springs, California. We're big fans of California.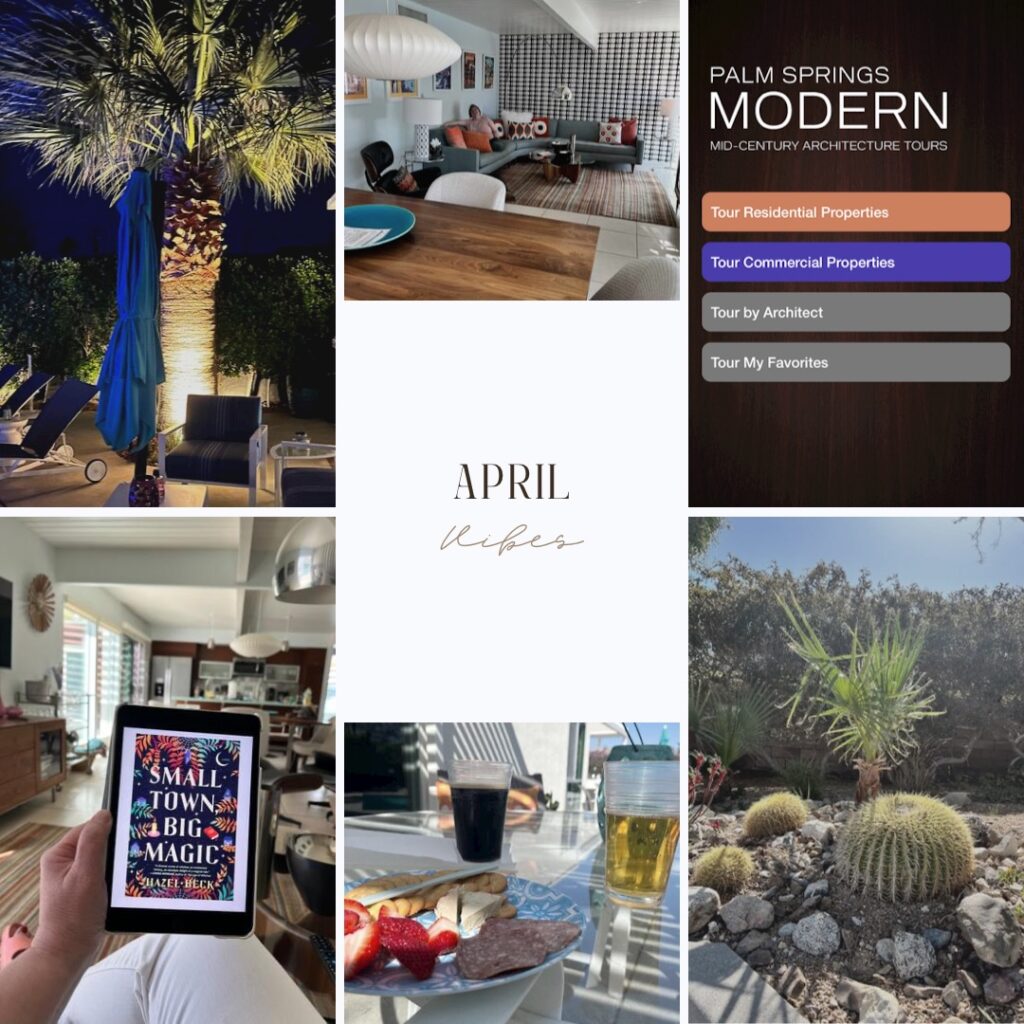 Palm Springs, California
This was our first time staying in Palm Springs instead of staying near the ocean. I love vacationing by the water but it's just warmer in the desert, go figure.The desert resort city of Palm Springs lies in the Coachella Valley of southern California. It's got a very mid-century modern vibe, which I immediately embraced.
In fact, we stayed in a VRBO that was immersed in the mid-century modern style from the architecture to the design details. I loved how the teal tones blended with the brown and orange tones. There was a tiny patio off each bedroom and a lovely landscaped yard with a view of Mount San Jancito State Park.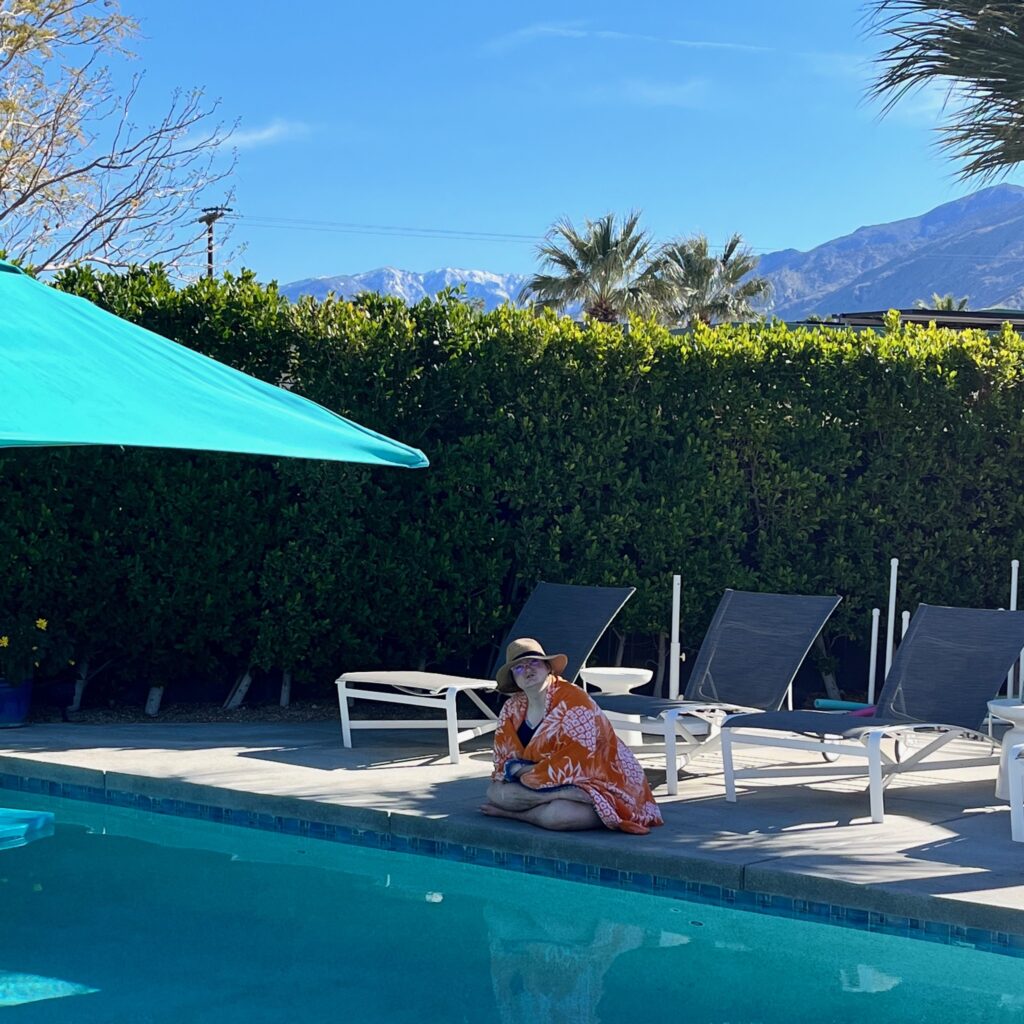 MCM became popular in Europe post WWII as cost effective way to move forward in function and style. A wide low footprint, flat roof lines, and an abundance of windows put the focus on blending in with nature. The style made it way to America and was embraced by the West Coast, particularly, and Palm Springs quickly became known for all things mid century modern.
Honestly, we didn't do a lot of exploring and kept it very low key. We swam, we read, we dined. We shopped. We did do a self guided tour of mid century modern homes. Below is the Edris House. You can see and read more about this fabulous house here.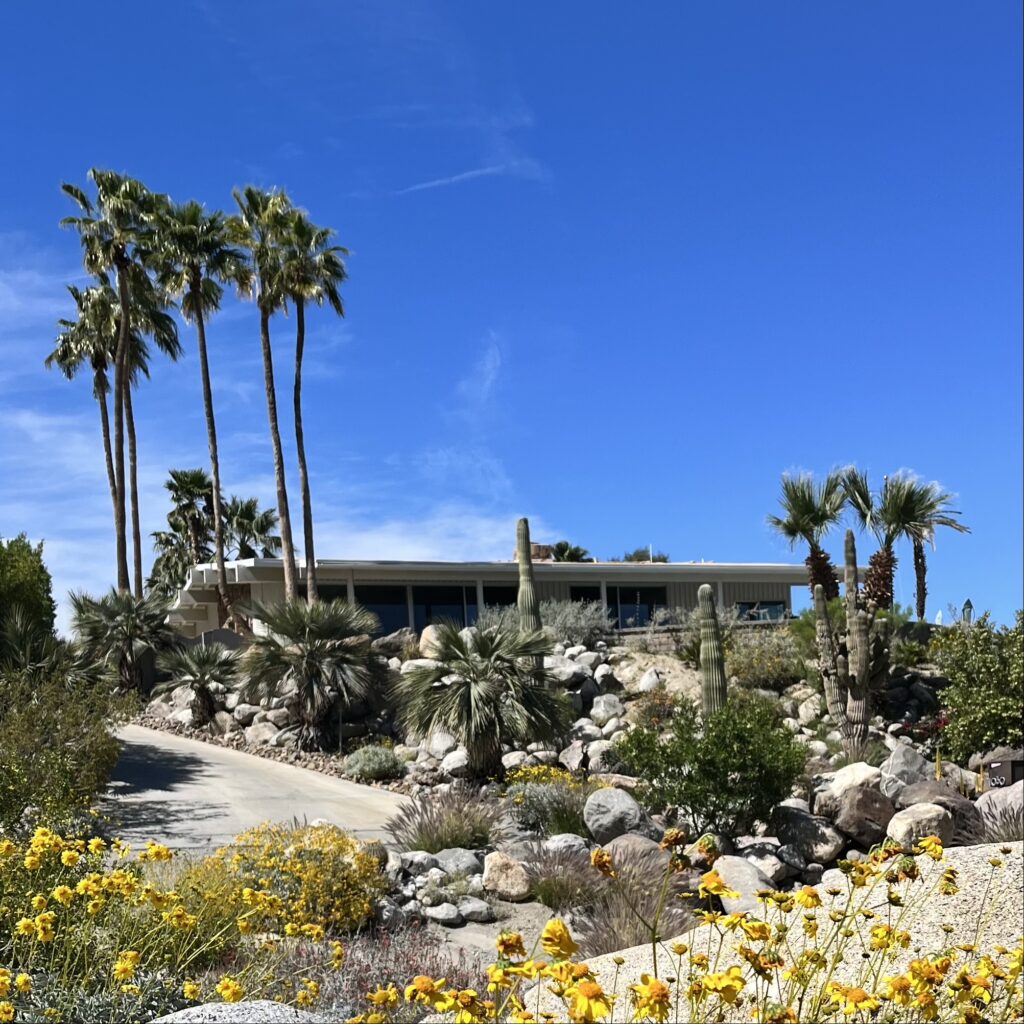 Now it's back to reality and back to writing.
Until next time…
It's finally looking like spring has sprung. Time for spring activities. What's everyone looking forward to doing after a long winter?