Thanksgiving was delicious. A new season of The Great Canadian Baking Show has started. So, life is good.
Speaking of baking, the heroine of my work-in-progress bakes cakes for people. Aside from getting ready to open up a bed and breakfast, she has a little side hustle called Buttercream. New in town, she's getting to know the people of Whisper Creek one cake at a time. Or at least, she's trying…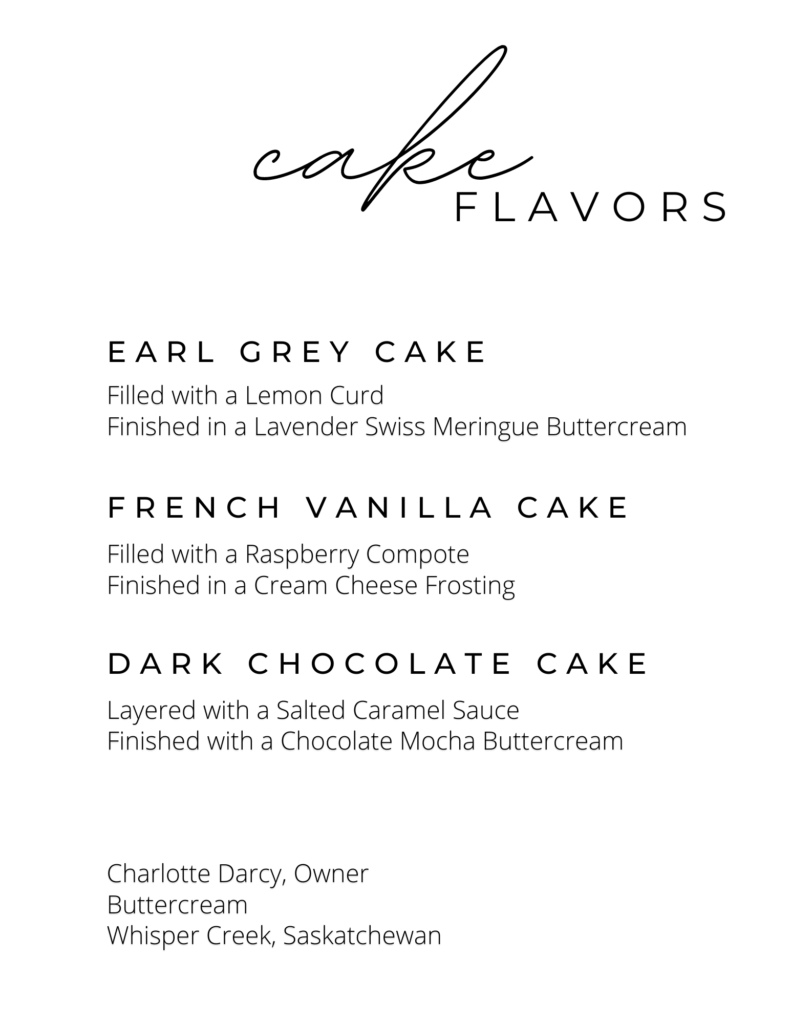 Sometime during the earth plague, I decided I enjoy baking. Weird. But yummy. I think my favourite thing to make is galettes, or pies. But I'm on a snacking cake kick at the moment. Today I'm going to make my Mom's apple crumb cake. I'll let you know how it goes. Hopefully, as good as my Aunt Alma's Chicken casserole, which I made with leftover turkey, despite the rather sparse instructions. It's from back in the day when you recited the recipe from memory to the person requesting. Like throw in a few peas. Add maybe 1/2 cup of milk – or maybe a 1/4. No indication of baking times or oven temperatures. Because if you have to ask you aren't worthy. I made it anyway.
Until next time…
Which flavour would you choose?