I've ordered the turkey from a local grocer. I shopped for the rest of the food on ten percent Tuesday. By accident, but still. I'm feeling very organized. It feels like forever since I've hosted a holiday meal and I'm very excited about the whole business of setting out a feast.
My Go To Roast Turkey Recipe:
This cookbook, Canadian Living Cooks Step by Step, is over twenty years old. So, I guess you could say it's vintage. The photos are certainly dated. But the recipes are still awesome. And you get basic step by step visual instructions. It's one of my favourite cookbooks.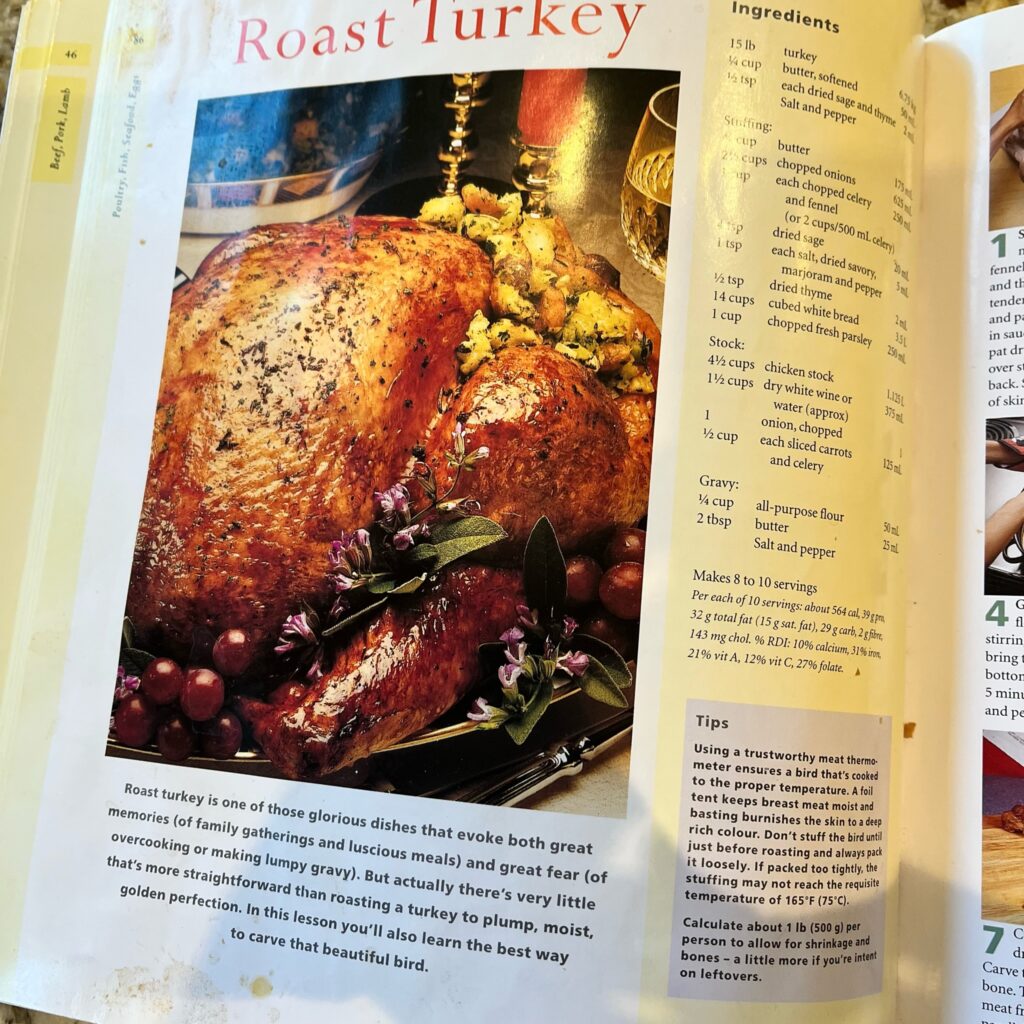 It's true that in Canada British explorer Martin Frobisher held a thanksgiving feast in Newfoundland 1578 with salted beef and mushy peas so thankful was he for being alive after a failed attempt to discover the Northwest Passage, but Indigenous peoples have held fall harvest celebrations for thousands of years before the first settlers arrived. And no doubt they were tastier too.
Our big dinner is tomorrow, so I'll be stuffing a turkey and mashing potatoes. There will be carrots and salad and buns. And linens on the dining room table. There will be cranberry sauce and dessert.There will be stories, old and new, told as we sit shoulder to shoulder at the table. If necessary, I'll steer the talk away from politics. We'll be together and we'll hold the ones not able to make it in our hearts.
From our table to yours, Happy Thanksgiving.
Until next time…
Turkey? Ham? Roast cauliflower? What's your go to fancy feast dinner?