It's Jana Richards Birthday Bash and she's giving away the gifts. 18 authors and chances to win great books (one of them mine!). Chances to win every hour!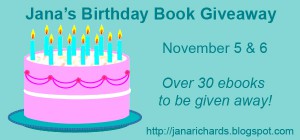 Meet The Authors!
I'll be giving away a ecopy of OFF THE GRID at 5:00 pm!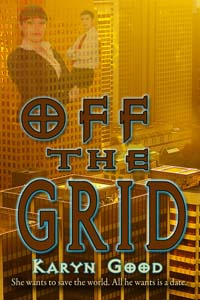 A.J. Nuest – http://ajnuest.com
Andrea Downing – http://andreadowning.com
Heather McCollum – http://www.heathermccollum.com
Ilona Fridl – http://www.ilonafridl.com
Inez Kelley – http://inezkelley.com
Christy Effinger – www.christyeffinger.com
J.C. McKenzie – http://www.jcmckenzie.ca
Kayelle Allen – http://kayelleallen.com
 Lesley Anne McLeod – http://www.lesleyannemcleod.com
Mary Balogh – http://www.marybalogh.com
Ashley Ladd – http://ashleyladd.blogspot.ca
Annette Bower – www.annettebower.com/blog
Debra Doggett – www.facebook.com/pages/Debra-Doggett/205566736172548?fref=ts
Elizabeth Lang – www.elizabeth-lang.com
Karyn Good – http://www.karyngood.com
KyAnn Waters – http://kyannwaters.com
Judith B. Glad – http://www.judithbglad.com
Barbara Bettis – www.barbarabettis.blogspot.com
Jana Richards – http://www.janarichards.com
Hope you check it out and enter to win some ebooks from some wonderful authors!