I read some great books in April. Two of those came in the form of ARCs (Advanced Reader Copy) from Netgalley and I loved them both! Every Summer After by Carley Fortune and When It Falls Apart by Catherine Bybee.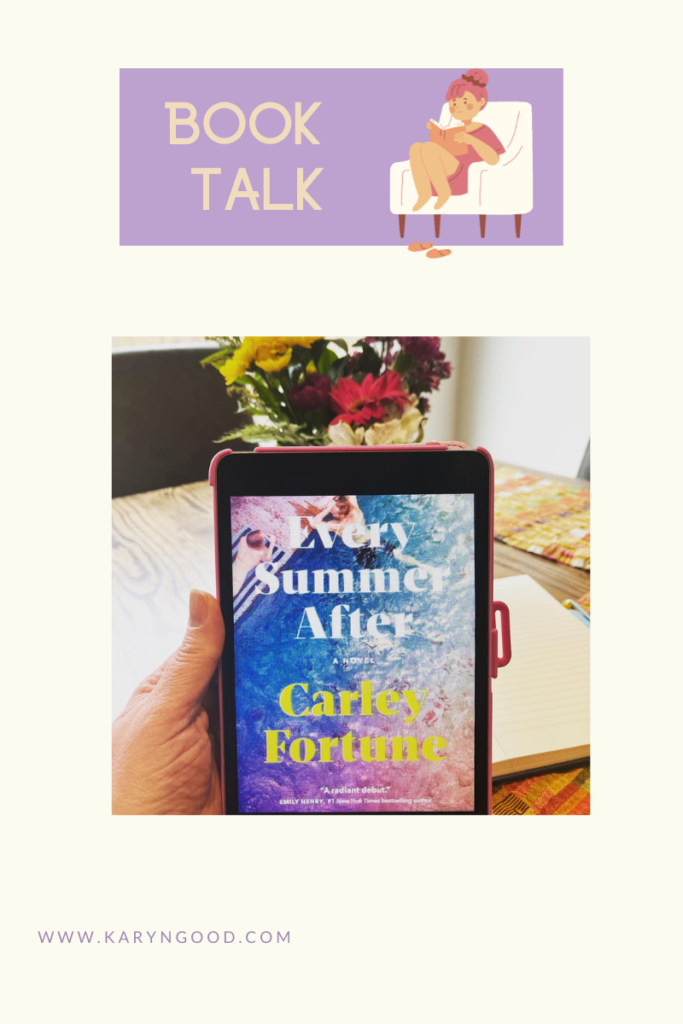 Every Summer After by Carley Fortune
Published: Penguin Random House (May 10, 2022)
Categories: Women's Fiction / Contemporary Romance / Canadian Author / Canadian Setting /
The Blurb:
Six summers to fall in love. One moment to fall apart. A weekend to get it right.

They say you can never go home again, and for Persephone Fraser, ever since she made the biggest mistake of her life a decade ago, that has felt too true. Instead of glittering summers on the lakeshore of her childhood, she spends them in a stylish apartment in the city, going out with friends, and keeping everyone a safe distance from her heart.
Until she receives the call that sends her racing back to Barry's Bay and into the orbit of Sam Florek—the man she never thought she'd have to live without.
For six summers, through hazy afternoons on the water and warm summer nights working in his family's restaurant and curling up together with books—medical textbooks for him and work-in-progress horror short stories for her—Percy and Sam had been inseparable. Eventually that friendship turned into something breathtakingly more, before it fell spectacularly apart.

When Percy returns to the lake for Sam's mother's funeral, their connection is as undeniable as it had always been. But until Percy can confront the decisions she made and the years she's spent punishing herself for them, they'll never know whether their love might be bigger than the biggest mistakes of their past.
My Thoughts:
Every Summer After is Carley Fortune's debut novel. It starts with the present then takes us back to summers in Barry's Bay, Ontario. It's no secret that I LOVE a Canadian setting, and there's nothing better than summer in Canada. On Persephone Fraser's first day at the lake, she meets the boy next door, Sam Florek.
Best friends and summer neighbours, Persephone and Sam lead separate lives during the school year. But during the summers they are inseparable, spending days an idyllic summer bubble. Until the reality of college and adulting sets in and decisions are made that can't be undone. Twelve years later they meet again.
Whether you still dream of your first love, or have moved on and left it in the past, this book will speak to you. All the looks back will resonate. You'll fall in love with Persephone and Sam and Barry's Bay. I wish I could read it again for the first time. Highly recommend!
Bonus Book: When It all Falls Apart by Catherine Bybee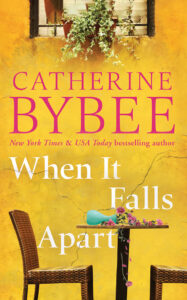 When It All Falls Apart by Catherine Bybee
Published: Montlake (Amazon Publishing) (June 21, 2022)
Categories: Contemporary Romance / Romance / Single Dad / Family Romance /
The Blurb:
A bittersweet romance about the power of love in the face of heartbreak and loss.
Brooke Turner has always had a complicated relationship with her father. But when his health takes a turn for the worse, she drops everything to care for him. He's her dad, after all, and he needs her. What Brooke doesn't anticipate is the unraveling of her long-term relationship and a cross-country move to San Diego's Little Italy.
Luca D'Angelo is the oldest of three children and a single father to a young daughter. When his mother rents the top floor of their house to Brooke, he's angry. Who is this beautiful stranger with no ties to the neighborhood? Can she be trusted in such close proximity to his family?
As Luca learns of Brooke's difficult journey with her ailing father, his heart softens. And Brooke, who witnesses Luca's struggle as a single parent, develops feelings for him too. But when it all falls apart, will love heal their wounded hearts?
My Thoughts:
This is my first time reading Catherine Bybee and it definitely won't be my last. The first book in the D'Angelo series, When It All Falls Apart takes place in Little Italy in San Diego. There is enough heart, family and Italian food in this book to satisfy everyone. There is the relationship with Brooke and Luca, of course. But's it's also about what happens when relationships with parents are not only hard but heartbreaking. There is no such thing as the perfect family. It's also true that family leaves scars that are hard to heal.
I loved the dialogue. I loved the setting. Who can resist a loud Italian family? But I also appreciated the honest look at what happens when it all falls apart. I really enjoyed this book and can't wait to read the next one in the series. Definitely recommend.
Until next time…
Who else is looking forward to summer? I'd love some summer reading suggestions! Bonus points if they have a Canadian setting.