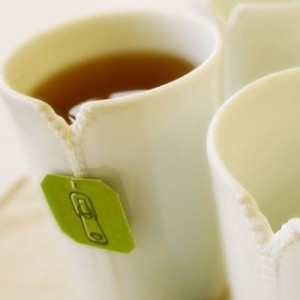 It's December and that can mean chilly nights. In fact, today there is a Winter Storm Warning for my small part of the Canadian prairies. Nothing warms a cold winter day or night more than a book, BUT while your reading you might choose to sip a warm beverage. I'm a fan of several hot drinks.
I love the peppermint tea from David's Tea. My husband and I drink this in the evening some nights and the scent is so fresh and addicting. I also love hot chocolate, see below. Who can forget about hot apple cider this time of year? I love making a big batch for guests in my crock pot. Chai tea lattes! And it's always fun to add a snip of Bailey's, Kahlua, or Peppermint Schnapps to the various mixes.
Now for the book part. My book club the Sanity Seekers read The Paris Wife by Paula McLain for our November selection. I picked it. Since it was my pick I figured I should review it.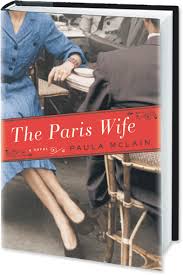 I'm always intrigued by books of fiction based on real people, events, and well fact. Hadley Richardson was Ernest Hemingway's first wife. The story is told in Hadley's point of view which peaked my interest as much has been made of Hemingway's women. Their time together was short but huge at the same time. There were parts of this book that fascinated me. I thoroughly enjoyed McLain's style and her writing. I've read other fiction based on fact but none that read as smoothing or believably as this. I loved the setting of Paris in the 1920's. Loved the parts that talked of writing. But reading about their relationship and how they lived their lives was hard work at times particularly towards the end. And parts of the book dragged along. There was no temptation to stay up late and read all the way through, but the necessity of having to put it aside for a while and think about what you'd read. There is no happy ending for these two although I like to think Hadley found hers with her second husband, I wonder if Hemingway ever truly did. If he came close I'm betting it was with Hadley. But that's probably the romantic in me.
I would definitely recommend this book.
Now about that hot chocolate. Although I haven't been much for experimenting in the past, I'm trying to eat less of certain foods and cut others out altogether. Like cow milk and refined sugar. Which creates challenges when craving hot chocolate. It's actually easy enough to replace the milk with coconut milk or almond mild, but the hot chocolate mix is another story. Until I found the following recipe in our local paper:
Hot Chocolate Recipe
6 to 7 medjool dates
1 tbsp raw cacao powder
1/2 tsp cinnamon
pinch cayenne pepper
2 cups hot water
Method: Mix all ingredients in a food processor or blender. Adjust quantities to suit taste. Serves 2 Adapted from Ashley Clark: www.naturallyashley.com
I used hot almond milk instead of hot chocolate. It was wonderously thick and frothy but very sweet. If I were to make it again I think I'd use less dates and more cacao powder. Also, from using the medjool dates in my smoothies as a natural sweetner, I put them in the blender first with a little liquid and puree as I find they don't blend up well and the end result is chunky.
Which hot drink is your favorite? Read any good books lately?