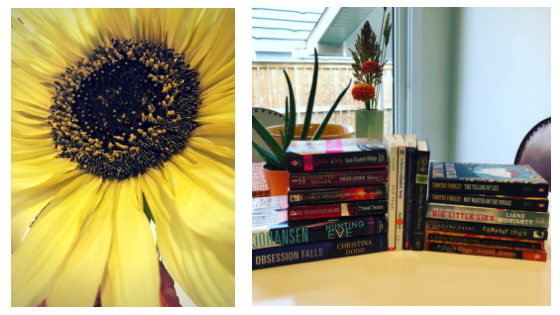 I hope you take a look around while you're here and check out my refurbished website. With a new Home page and a new layout to my Books section, I hope it's a more interactive experience.
My September Resolutions:
A truly epic summer is coming to a close and it's time to settle down, settle in, and start getting stuff done. For me, September is all about getting back into routine.
Start small. I tend to embrace the whole go big or go home philosophy of life. But in this instance it's important for me to start small. Today my to-do list has 3 things on it. I can do 3 things.
Go to bed on time and wake up on time. I've got the going to bed on time part down pat. It's the getting up on time part that's the problem. Since I don't get up at a specific time for a day job, I'm a bit lackadaisical about what time I rise and shine. Time to set a morning alarm.
Grace. Giving myself lots of grace to get back into the swing of things. No judging. Only reassessing and reevaluating. Nothing good has ever come of me beating myself up about stuff.
So, bring it on September! I'm ready for you!
A Couple Of Book Recommendations
I read some really great books this summer and I've listed a couple below. I'll be sharing a couple more in my first ever newsletter that will go out later in September. And after a trip to a giant book sale this past weekend, I've brought to my to-be-read pile to new heights. You can see my haul in the picture at the top of this post. That's a lot of great books to dive into and talk about in the future.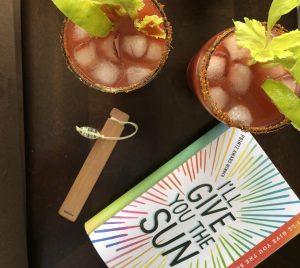 My Favourite Books Of All Time List just grew by one book. Oh my gosh, this book! The writing, the characters, the plot…I can't even. I loved everything about it. To say I've never read anything like I'll Give You The Sun by Jandy Nelson is an understatement. It was full of colour, truth, and hope. No surprise it's won every award out there! Highly recommend!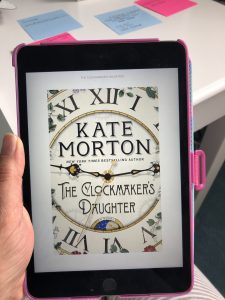 I was fortunate enough to read an ARC (Advance Reader Copy) of Kate Morton's upcoming release, The Clockmaker's Daughter. Generally, I find her books are a slow build. With varying points of view, there is a significant number of characters to keep track of and The Clockmaker's Daughter was no different. Delightfully detailed and compellingly mysterious, the details of two deaths are gradually revealed until the past and the present merge. Spanning 150 plus years, it's a look back at what has changed and what hasn't. Definitely recommend.
Until next time…
Do you have any book recommendations for me? Any tips about getting back into routine? I'd love to hear from you!