August is my birthday month. Wave back if you're also a Leo. Also true, I don't read my horoscope. So, I don't really know much about being a Leo…
I do know that August brings a fullness to the air that signals the end of summer. Flower pots are bursting with colour and gardens are producing. I don't have a garden but I have a couple of vegetables planted amongst the flowers.
Fresh garden tomatoes are one of my very favourite things. This time of year always reminds me of growing up on a farm and harvest season, both in the field and in the garden.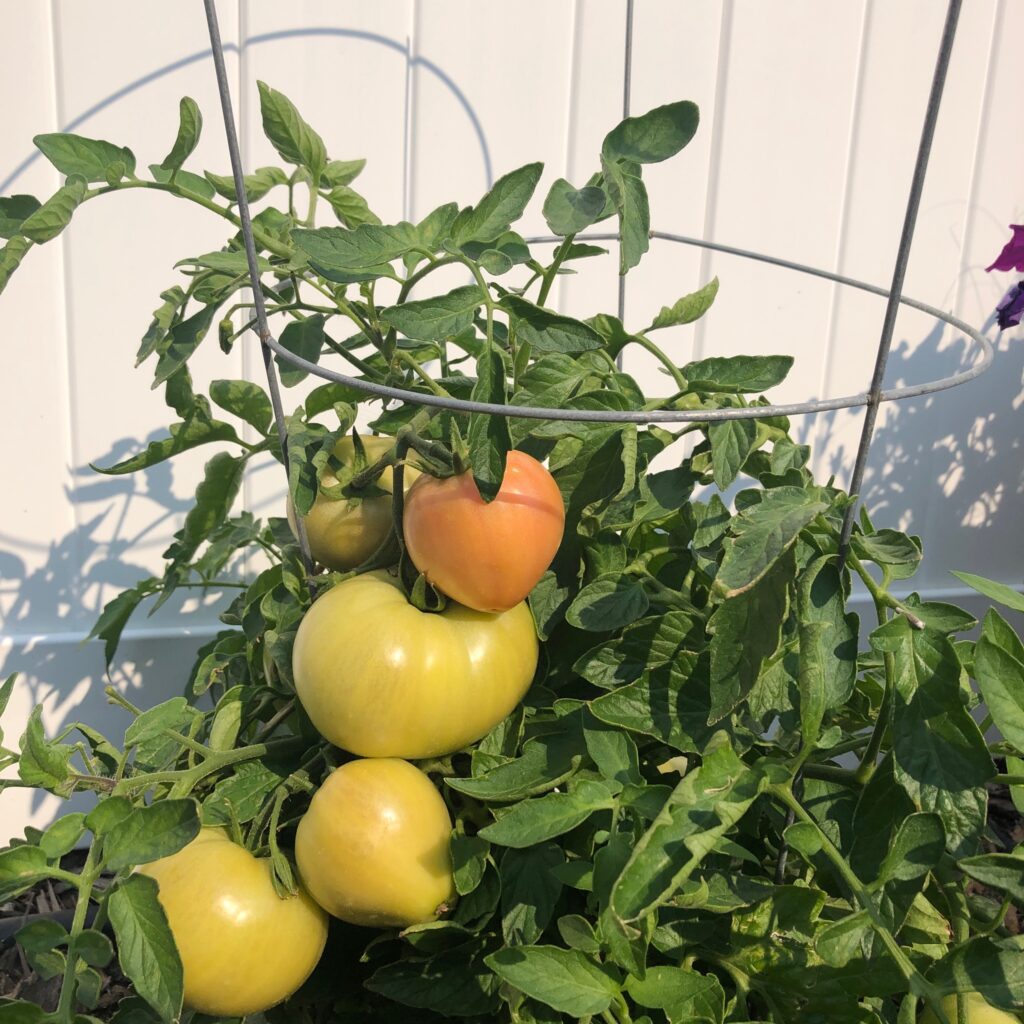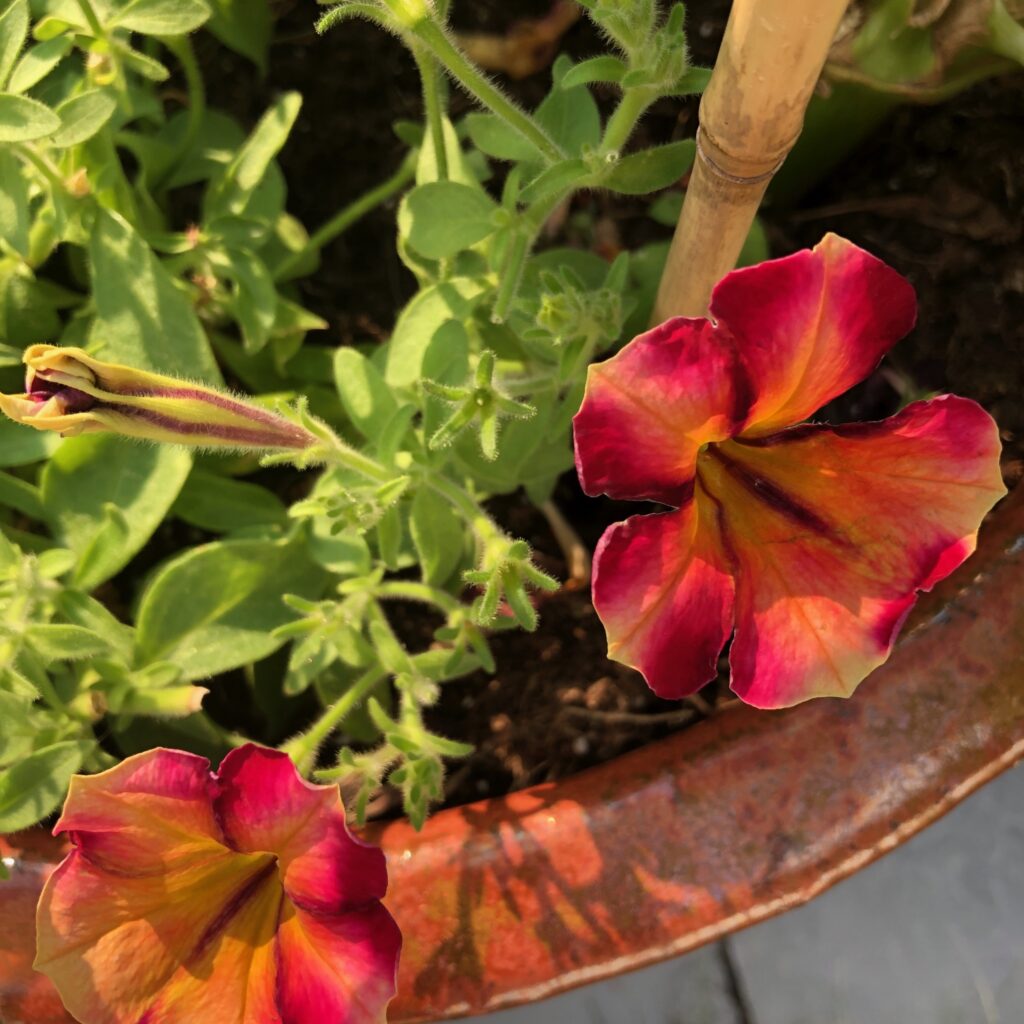 And it's all because of the bees.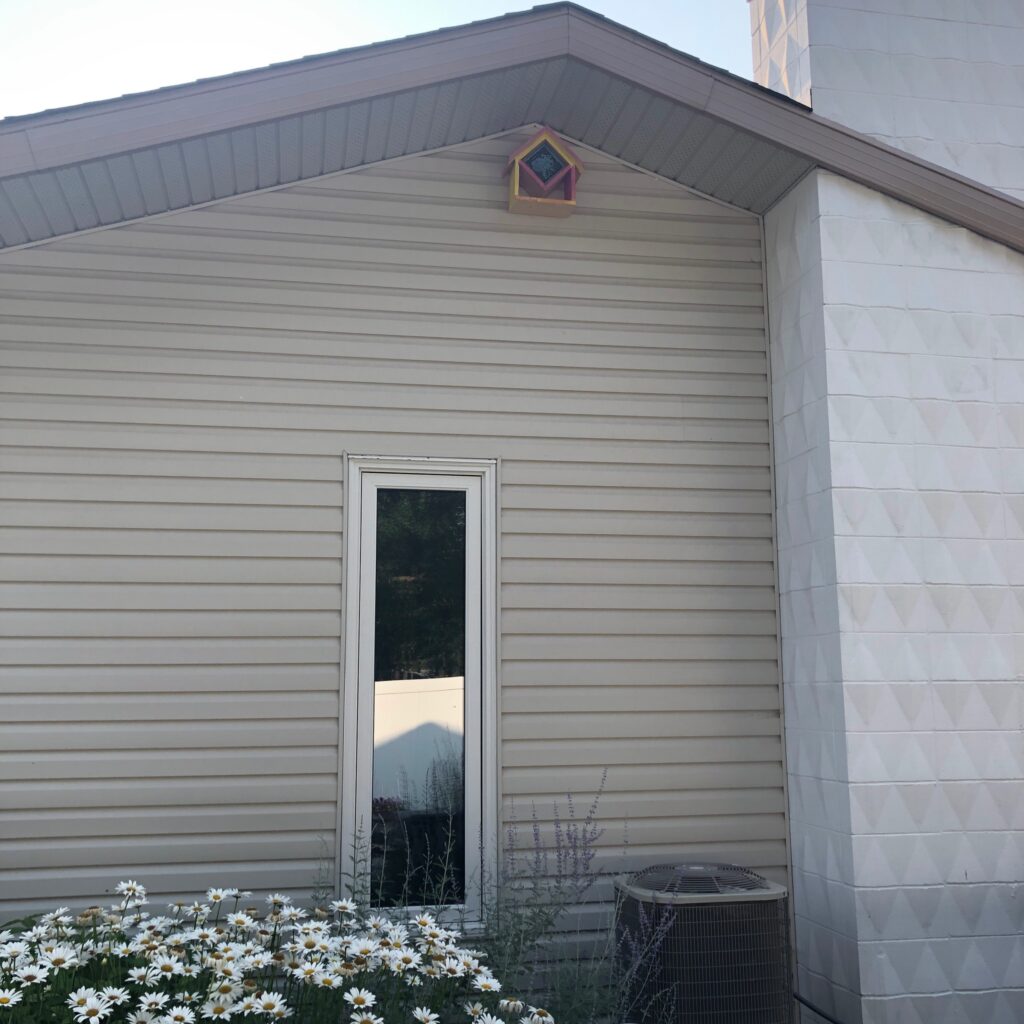 We have leafcutter bees helping us out in our yard. The pre-built Pine Solitary Bee Barn (with Nesting Block & Larvae) is from Backyard Pollinator, a company that operates out of Imperial Saskatchewan. Jed and Kathy Williams are the sole owners of their alfalfa seed and leafcutter bee operation.
Our daughter got the kit from her brother and sister-in-law for Christmas. We stored the bees in our garage fridge for the rest of the winter. Our son came in the middle of June to hang the house outside. We've had fun watching them go in and out. Leafcutter bees are great non-aggressive pollinators and the last image is proof the leafcutter bees are busy in our yard. You can tell by the careful cutouts in the leaves.
Many of the holes are now plugged, which means the bees have laid their larvea and filled the holes with leaves. At the end of summer we'll take the nesting block out and put it in a cool spot until next summer.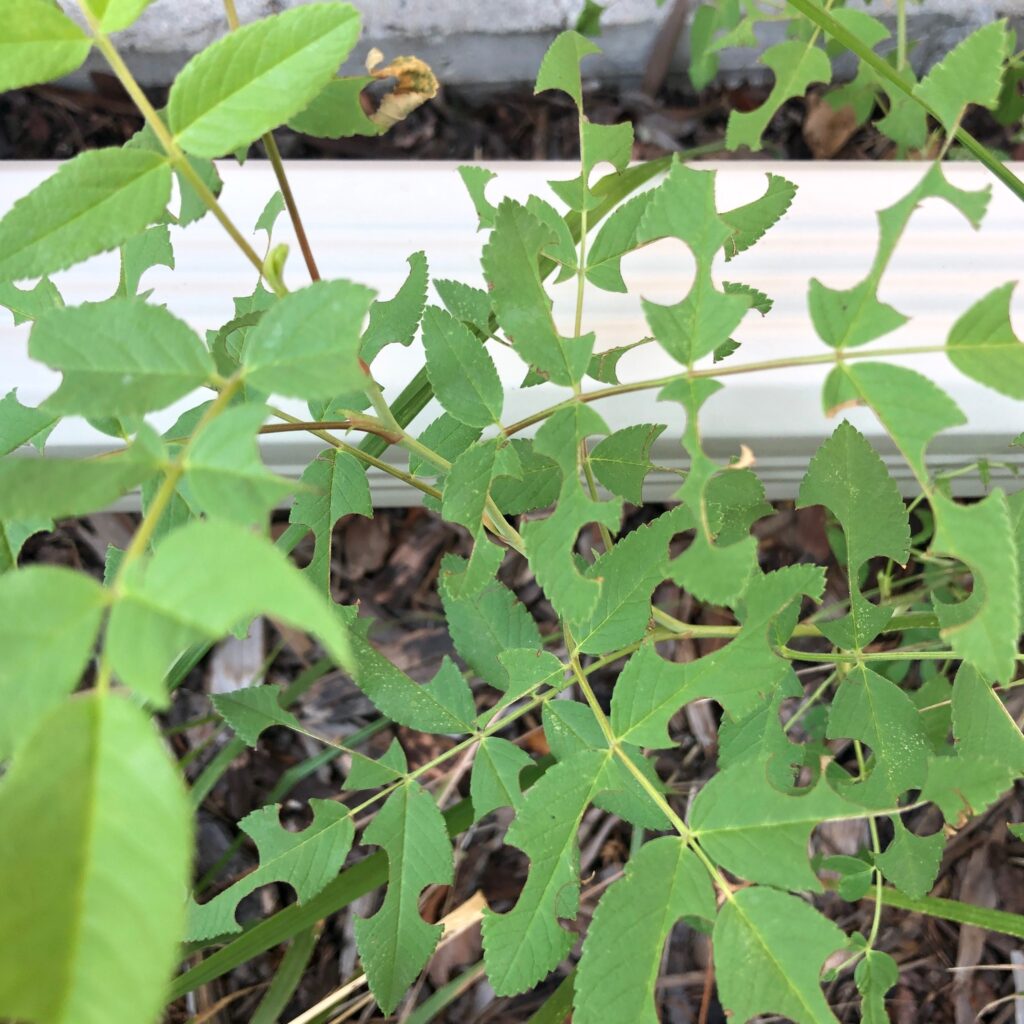 Book Recommendation:
This is a great book full of inspiration and recommendations of the fabulous places this province has to offer locals and eager visitors.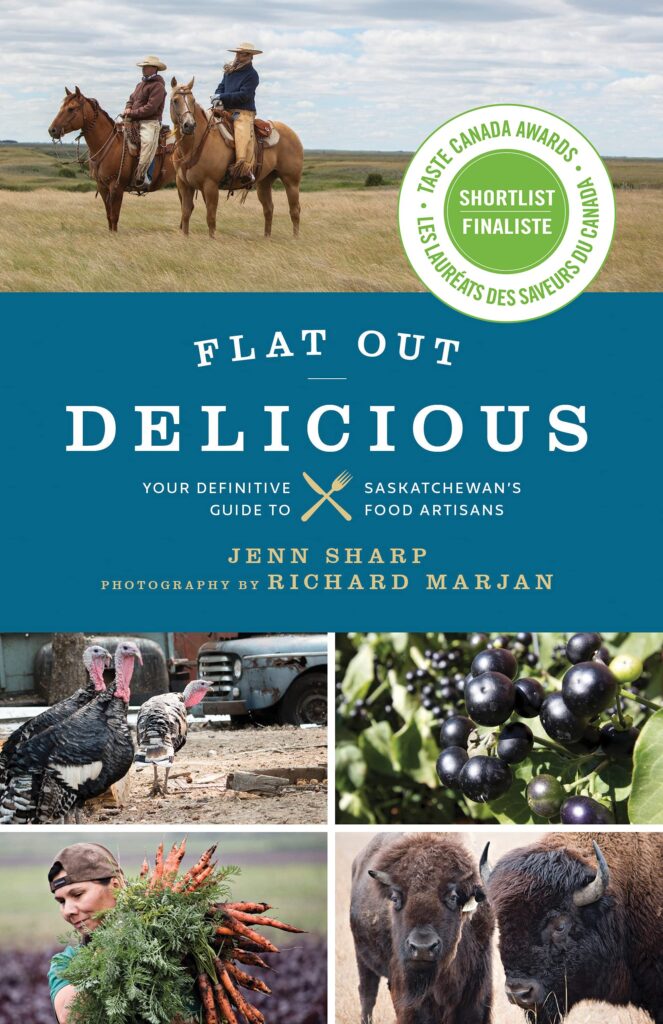 Shortlisted for a 2021 Taste Canada Award and four 2021 Saskatchewan Book Awards
A robust and inspiring travel companion for both local and visiting food-lovers alike that reveals the stories, inspiration, and friendly faces of the people who craft great food in Saskatchewan.
From the province's southern grain fields to its northern boreal forests, from its city markets to its small-town diners, Saskatchewan is the humble heartland of some of the nation's most delicious food.
Author Jenn Sharp and photographer Richard Marjan spent four months travelling Saskatchewan, chatting at market stalls, in kitchens, bottling sheds, and stockrooms. Flat Out Delicious is the culmination of interviews with small-scale farmers and city gardeners, beekeepers and chocolatiers, ranchers, chefs, and winemakers. Together they tell the story of Saskatchewan's unique food systems.
The journey is organized into seven regions (including a chapter each for restaurant hotbeds Regina and Saskatoon), with essays that delve deeper—into traditional Indigenous moose hunts, wild rice farming in the remote north, and berry picking in the south. There are profiles of over 150 artisans, along with detailed maps, travel tips, and stunning photography, making the book the ideal companion for a road trip that involves plenty of stopping to eat along the way.
You'll meet a lettuce-grower who left a career in the city, and the small-town grad who worked his way up in the Saskatoon restaurant world; couples who are the first in their families to raise livestock, alongside new generations maintaining century-old operations. Whether you're visiting for the first time or are Saskatchewan born and bred, prepare to be surprised by the abundance of personalities and culinary experiences to be found here in the land of living skies.
Until next time…
Are you a gardener? Do you love farmers markets? And all the beautiful food that this time of year produces?