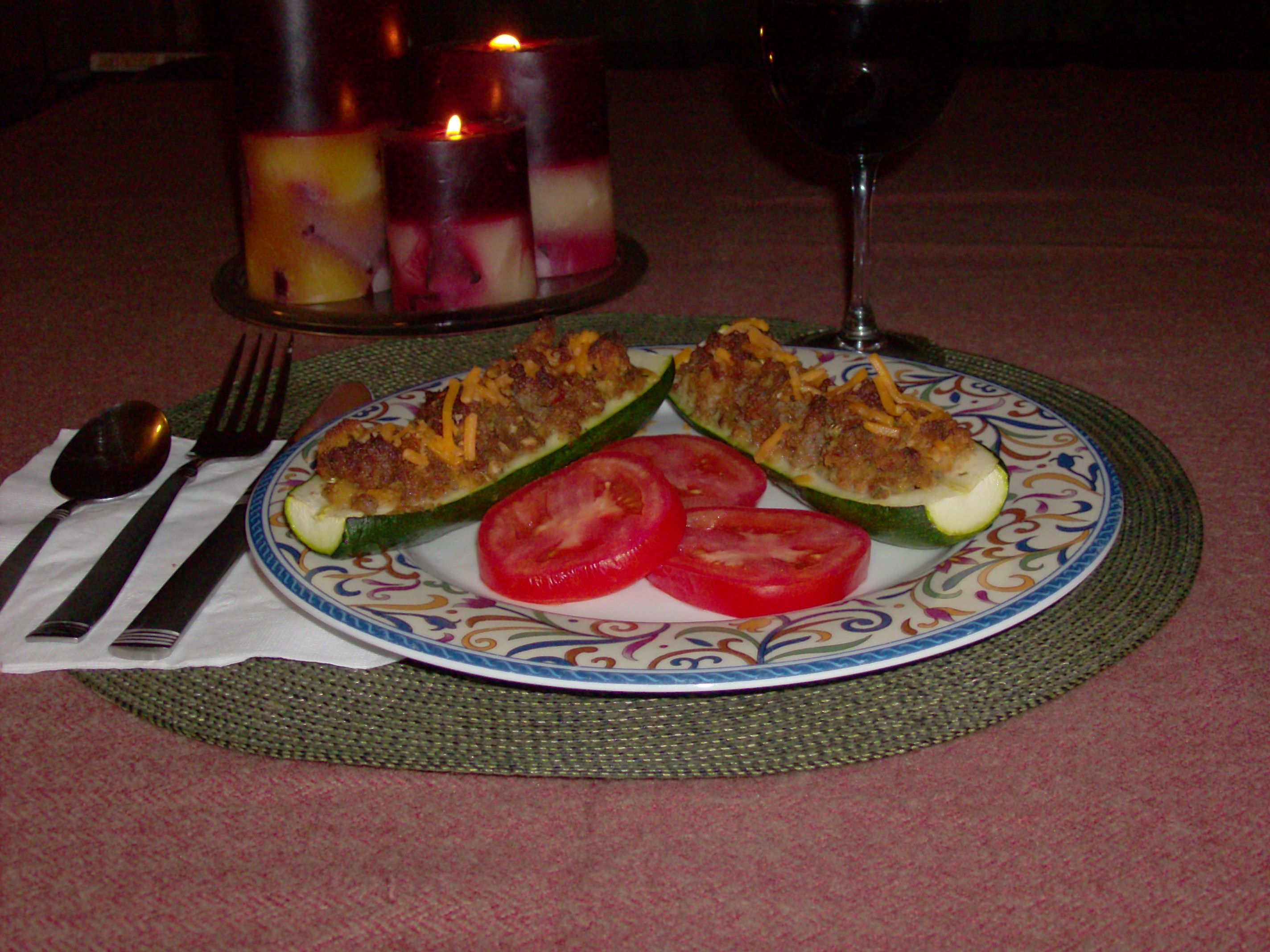 Let me tell you the history behind my Zucchini Boats.
Until five years ago, my husband was a farmer. His main crops were a variety of tomatoes, and occasionally, bell peppers, watermelon or cantaloupe, depending on the time of year and market value. We live in Florida, which is a two crop zone. That means you go through the whole process twice a year yielding crops in the spring and fall.
On a few acres, he would also grow a large garden for our family, tractor drivers, and field crew. The garden would help feed at least twenty families.
Our kids loved their veggies, but would get tired of having the same thing too often. It was a challenge to find new ways of cooking the large amounts of some types.
When I threw together my Zucchini Boats one day, my husband and kids were hooked.
It only requires three main ingredients;
4 med. – Zucchinis
1 lb. – ground sausage
1 cup – bread stuffing (not cornbread)
Crumble, cook, and drain the sausage. I use ordinary breakfast sausage. The spice level is up to you. Mix into the prepared stuffing.
Wash, tip, and split each zucchini from end to end. Scoop out the seeds with a spoon. Lay them out in an oblong cooking pan with the cut sides up. Fill with the stuffing mixture.
Bake at 350 degrees for 30 minutes, or until the zucchini is tender.
Lastly, top with cheese if desired. My crew likes cheddar, but mozzarella and parmesan are excellent choices as well.
I like to serve it with fresh tomatoes or salad and red wine or sweet tea.
CAUTION: This recipe feeds four adults.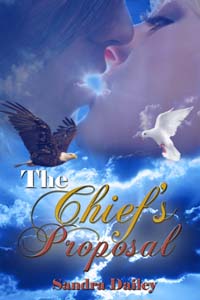 Be sure to check out my debut eBook – 'The Chief's Proposal'
Blurb: Ginny Dearing has finally realized her goal of teaching, but finding a position is proving impossible. After exhausting all possibilities, an Internet ad is her only hope. In a small town hundreds of miles away there is a job with one huge string attached…a husband.
Burned by love once, Brett Silverfeather finds his bachelor life more than satisfying. He's facing re-election for sheriff, but this time the voters are looking for a family man. Brett finds himself pursuing a marriage he doesn't want.
Ginny and Brett are opposite in every way, but opposites do attract. Can Brett protect his heart as well as he does his town? Can Ginny hide a secret past that could possibly destroy her future?
Available at:
The Wild Rose Press http://bit.ly/PSiSNR
Amazon http://amzn.to/MCNbDU
Barnes and Noble http://bit.ly/RTDJ01
I'm still living in Florida with my former-farmer husband, but the kids have moved out.
You can find me at:
http://www.sandradailey.blogspot.com
http://www.facebook.com/sandradailey.author
Thanks so much for visiting and leaving us with this great recipe! I don't think there's any better feeling than knowing all your hard work is helping feed people. I'll definitely try this recipe as my daughter LOVES veggies. Any other veggie lovers out there?