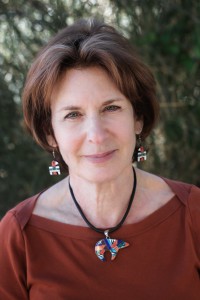 Thanks so much for having me here today, Karyn—I love any chance to discuss food.  And of course, any chance to discuss my book!  When I was writing Loveland, I had to create one scene in which Lady Alexandra, my English heroine, was hosting a dinner party.  There she is, out in the middle of the Colorado prairie, with none of the modern conveniences of grocery shopping.  Since I do my own grocery shopping on-line and get it all delivered to my door, it was quite a comparison to think of poor Lady Alex whose only 'delivery to her door' was a freshly shot animal on the hoof.  Talk about Fresh Direct….  Alex, however, was better off than most; she had a cook who would have been thrilled at the opportunity to display her culinary skills for the gathered company.  And that cook, most certainly, would have owned a copy of Mrs. Beeton's Book of Household Management, published in 1861.
The book starts by saying it comprises information for "the Mistress, Housekeeper, Cook, Kitchen-Maid, Butler, Footman, Coachman, Valet, Upper and Under House-maids, Lady's Maid, Maid-of-all-work, Laundry-maid…" Well, you get the picture.  Although very few of us now run the sort of household that this encompasses (certainly coachmen are rather sparse on the ground), when I emigrated to Britain in the early '70's Mrs. Beeton's book was still a standard tome in most households—at least the reprinted recipes were.  It is to Mrs. Beeton that we owe the standard form of recipes with ingredients listed first, before directions.  Mrs. Beeton was also full of good advice, such as the fact that cherry laurel, more commonly known in cookery as bay leaves, when acted upon by water develops prussic acid—more commonly known as a form of cyanide!
Mrs. Beeton's recipes were, of course, very much geared to the foods commonly available and consumed in the Britain of 1800s.  Grouse, hare, partridge, green geese, leverets, plovers, rabbits, wheatears, snipe, pheasant, capon, larks, teal, widgeon, blackcock (don't ask), and venison all receive positively lyrical treatment.  Of venison Mrs. Beeton wrote, "Far, far away in ages past, our fathers loved the chase, and what it brought, and it is usually imagined that when Isaac ordered his son Esau to go out with his weapons, his quiver and his bow, and to prepare for him savoury meat, such as he loved, that it was venison he desired."  I did have Lady Alex and her guests sit down to venison, a meat we still enjoy today, although I doubt she or anyone else ever considered Isaac and Esau in her menu-planning.
Desserts, on the other hand, are more translatable to the modern age.  With Christmas coming I thought back to my early days in Britain and a few of the Christmases spent there.  Christmas Pudding would not go down well with the Americans not raised on it.  Of a somewhat sticky consistency, it is, in any case, mixed months in advance with a great deal of fruit, boiled or steamed on the day, and then set on fire with a good dousing of Brandy.  The well known pudding, Trifle, was another idea but I figured that was far too complicated, if made correctly, with so much else going on.  It necessitates cake fingers, a proper custard often called crème anglaise, candied fruits, and whipped cream.  While in Britain cooks often take shortcuts such as buying pre-baked cake fingers and using custard powder to mix for the sauce, the results are never as tasty as when a proper custard of eggs and cream is made.
So then I remembered Syllabub.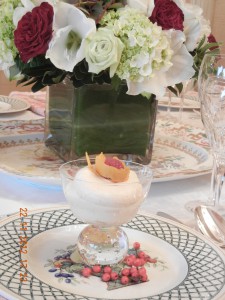 Syllabub originated in Tudor times, an era when the word 'cholesterol' was completely unknown! The alternative spelling of 'sillabub' may indicate a relation to the French town of Sille where champagne is made.  I had often heard that Syllabub was, indeed, made with champagne but have never found a recipe to include this.  Mrs. Beeton uses white wine or a combination of sherry and brandy.  I'm not sure that the actual alcohol one chooses is of importance as long as it is relatively sweet, and preferably fortified.  My own choice is for Madeira.  One thing, however, is consistent:  Syllabub, which was originally served in champagne glasses, is still generally served in a glass dish.  Enjoy!
SYLLABUB
1pint heavy cream
¼ pint Madeira
1 good tsp. cinnamon or nutmeg, or to taste
Juice & grated peel of 1 lemon and 1 orange
3 oz. superfine sugar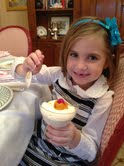 Lightly whip the cream.  Add remaining ingredients as you continue whipping until cream stands in peaks.  Fill glasses, perhaps decorating with an extra grating of lemon and orange peel or a berry or glacé cherry to make it festive. Chill.  Makes approx. 6-8 servings depending on size of your glass.
My thanks to my sister-in-law, Robin Wachtel, for the loan of her very elegant table and dishes to display my Syllabub. Photograph of Annabelle Wachtel taken by Catherine Megret Wachtel, with thanks.
If you'd like to know a bit more about Loveland, here's the blurb.  For now, thanks once again for having me, Karyn.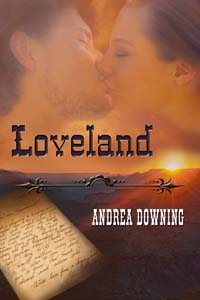 When Lady Alexandra Calthorpe returns to the Loveland, Colorado, ranch owned by her father, the Duke, she has little idea of how the experience will alter her future. Headstrong and willful, Alex tries to overcome a disastrous marriage in England and be free of the strictures of Victorian society –and become independent of men. That is, until Jesse Makepeace saunters back into her life…
Hot-tempered and hot-blooded cowpuncher Jesse Makepeace can't seem to accept that the child he once knew is now the ravishing yet determined woman before him. Fighting rustlers proves a whole lot easier than fighting Alex when he's got to keep more than his temper under control.
Arguments abound as Alex pursues her career as an artist and Jesse faces the prejudice of the English social order. The question is, will Loveland live up to its name?
AND
AND