What is it about January and February that brings out the thrill reader in me? Is it the snow? The cold? The dark? Or is it because I adore suspense novels.
If you love unreliable narrators, you'll love Sadie. The trouble starts immediately after Sadie and her family move to a new town for a fresh start. Mary Kubica is very skilled at creating atmosphere and she doesn't exactly this with the Fousts' new home, and the small island off the coast of Maine. It's dark and claustrophobic and creepy. Soon Sadie is suspected of murder and the more she tries to unravel the reasons why her neighbour died the less she understands. The characters are well developed, the setting is excellently drawn, and the plot is twisty. Definitely recommend.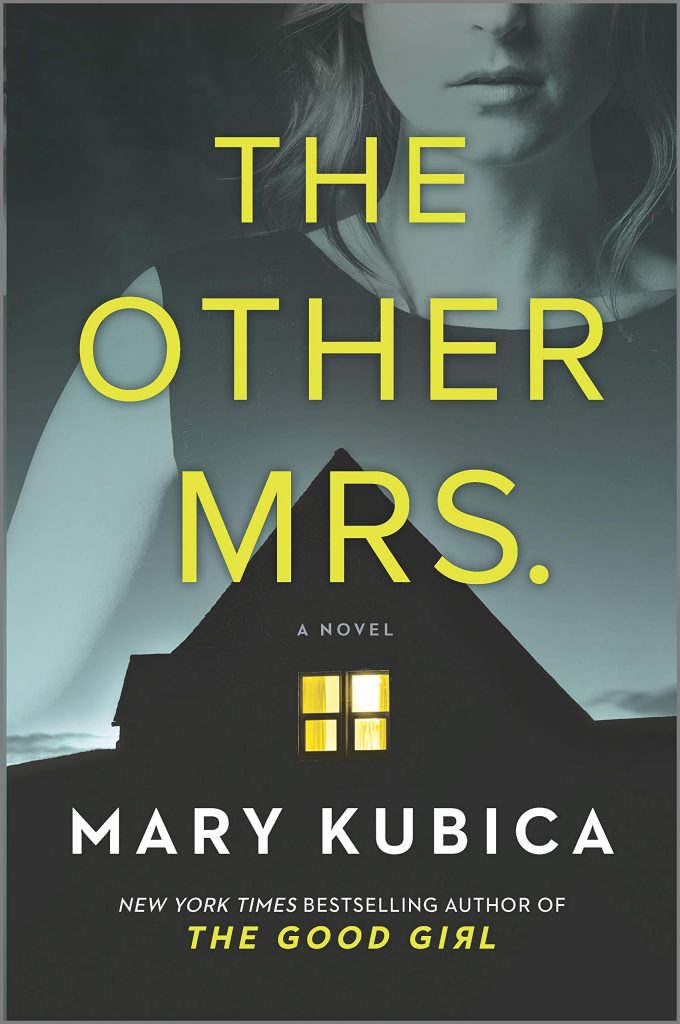 Sadie and Will Foust have only just moved their family from bustling Chicago to small-town Maine when their neighbor Morgan Baines is found dead in her home. The murder rocks their tiny coastal island, but no one is more shaken than Sadie.
But it's not just Morgan's death that has Sadie on edge. And as the eyes of suspicion turn toward the new family in town, Sadie is drawn deeper into the mystery of what really happened that dark and deadly night. But Sadie must be careful, for the more she discovers about Mrs. Baines, the more she begins to realize just how much she has to lose if the truth ever comes to light.
Success doesn't protect people from the worst happening. Enter Marin and Derek, successful entrepreneurs with nowhere to go but up, until their son is kidnapped from a busy, local market. Sixteen months later Marin is still searching for answers when she gets more bad news. Her husband is having an affair. Encouraged by her best friend, and long ago ex-boyfriend, her anger and grief have her poised on the brink of a catastrophic decision from which there is no turning back. Marin's grief is so real, it made me uncomfortable at times. There is nothing anyone can do to help or make things better for her, or is there… I didn't always like her. In fact, there aren't any likeable characters in this book. Then again, you shouldn't have to bother with likability when you're grief-stricken. But I admired Marin and there was never a moment I didn't root for her. Definitely recommend.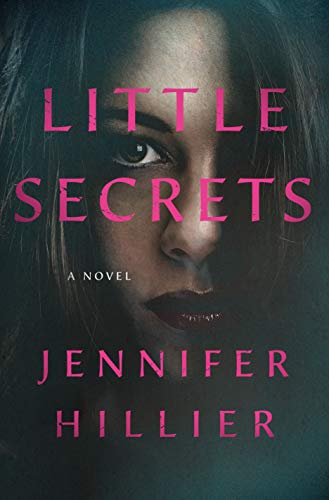 All it takes to unravel a life is one little secret…
Marin had the perfect life. Married to her college sweetheart, she owns a chain of upscale hair salons, and Derek runs his own company. They're admired in their community and are a loving family—until their world falls apart the day their son Sebastian is taken.
A year later, Marin is a shadow of herself. The FBI search has gone cold. The publicity has faded. She and her husband rarely speak. She hires a P.I. to pick up where the police left off, but instead of finding Sebastian, she learns that Derek is having an affair with a younger woman. This discovery sparks Marin back to life. She's lost her son; she's not about to lose her husband, too. Kenzie is an enemy with a face, which means this is a problem Marin can fix.
Permanently.
Billed as a cross between a historical psychological thriller and a Swedish gothic, this book was intense and beautifully written. Wolf Winter follows the journey of Maija and her family from Finland to Blackasen, where they hope for a fresh start. Then a man is found dead and Maija is certain it is not animal related, but murder. Compelled to investigate, she learns more about the history of the people living in the shadow of the mountain, and the mountain itself, which is brooding and menacing. Winter comes and it is one of the worst in memory. I loved Maija. She is a strong, stoic, take charge type of character who battles the elements, the residents, and her station in life in order to solve a mystery. She unearths long buried menacing secrets that threaten to destroy her and her daughters. At times, it's a bit disjointed and a bit wandering, but overall I loved it. Highly recommend.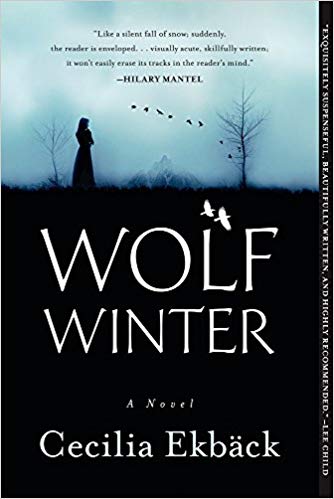 Swedish Lapland, 1717. Maija, her husband Paavo and her daughters Frederika and Dorotea arrive from their native Finland, hoping to forget the traumas of their past and put down new roots in this harsh but beautiful land. Above them looms Blackåsen, a mountain whose foreboding presence looms over the valley and whose dark history seems to haunt the lives of those who live in its shadow.
While herding the family's goats on the mountain, Frederika happens upon the mutilated body of one of their neighbors, Eriksson. The death is dismissed as a wolf attack, but Maija feels certain that the wounds could only have been inflicted by another man. Compelled to investigate despite her neighbors' strange disinterest in the death and the fate of Eriksson's widow, Maija is drawn into the dark history of tragedies and betrayals that have taken place on Blackåsen. Young Frederika finds herself pulled towards the mountain as well, feeling something none of the adults around her seem to notice.
As the seasons change, and the "wolf winter," the harshest winter in memory, descends upon the settlers, Paavo travels to find work, and Maija finds herself struggling for her family's survival in this land of winter-long darkness. As the snow gathers, the settlers' secrets are increasingly laid bare. Scarce resources and the never-ending darkness force them to come together, but Maija, not knowing who to trust and who may betray her, is determined to find the answers for herself. Soon, Maija discovers the true cost of survival under the mountain, and what it will take to make it to spring.
Good Lord, this book is twisted. But somehow not violent. Which is weird considering the nature of the book and the characters' extracurricular activities. But the actual violence exists in the background, which is somehow both a relief and disturbing. Because isn't this what happens in real life? Our fascination with the perpetrators of violence far outlasts our concern and sympathy for the victims. But this book doesn't pretend to be about the victims. It's about the killers, a married couple who become serial killers to spice up their fifteen year marriage. Sounds horrifying, doesn't it? Told in first person by a husband who is charming, likeable and straddles a fine line. He loves his wife and is trying to do what's best for his family. I found myself oddly charmed by him and having to remind myself he's one of the bad guys. Like he's a REALLY bad guy. One of the worst. Then things start to unravel and he wonders how well he knows his wife…Recommend.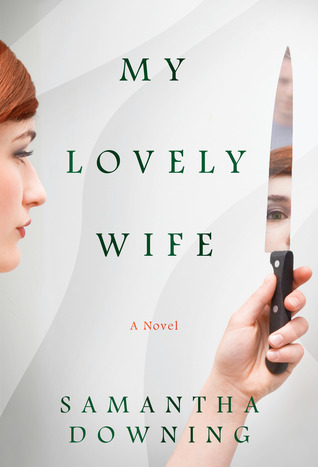 A couple's fifteen-year marriage has finally gotten too interesting...
Our love story is simple. I met a gorgeous woman. We fell in love. We had kids. We moved to the suburbs. We told each other our biggest dreams, and our darkest secrets. And then we got bored.
We look like a normal couple. We're your neighbors, the parents of your kid's friend, the acquaintances you keep meaning to get dinner with.
We all have secrets to keeping a marriage alive.
Ours just happens to be getting away with murder.
There you have it! Four books with varying degrees of suspense and intensity. Perfect for any night.
Until the next time…
What's everyone reading?