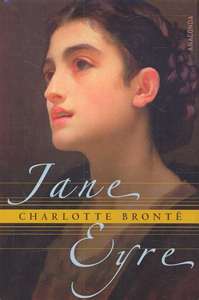 I don't claim to be a lover of classic literature, more intrigued by it than anything, as my time spent with it has been brief. But I am an advocate of expanding the reading experience. If you can do it with a group of other readers I figure all the better. I've always wanted to read Jane Eyre by Charlotte Bronte and now I can claim I have thanks to our Carnivalesque Summer Reading Challenge.
Hayley, Jana, and I are sharing our final thoughts over at Hayley's blog.
However, I thought I'd share some of my thoughts here as well. Let me start off by saying it was a slow go. It took me literally the whole summer. Although, that largely has to do with our house being in a state of chaos due to main floor renovations. My favorite reading spot was dismantled for two months and…
Okay, enough with the excuses.
I still don't know what I think of it. Having said that, I did enjoy it and most importantly it made me think.
Setting:  The mid 18th century is not a time period I'm familiar with nor read in. I'm assuming Charlotte Bronte lived in the time period she wrote in. So, contemporary for her and historical for me. I don't know if that makes a difference or not.  It's an interesting thought, though. Authors write historicals, but is it the same?
I don't know. It's something I'm going to have to give more thought to. I do know Bronte's style and voice struck a cord with me. I had no problem envisioning the various places Jane found herself in. Bronte's way with description has inspired me to think even harder about how I use words.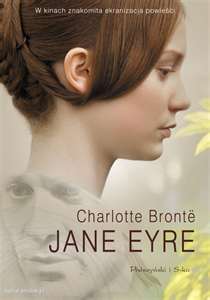 Jane:  I wonder how 'feminist' this literature seemed at the time? A story about a young woman who largely succeeds due to her own ingenuity and strength. She's no shrinking violet. Even though she receives an inheritance that gives her the power to greatly better her circumstances I like to think she'd have succeeded without it. I admired her strong sense of faith, and her steadfast sense of right and wrong. I wondered where she managed to amass all her courage. For someone who has received little to no affection, she manages to be very together. There were times I found it impossible to believe she was eighteen years old. However, I found it impossible not to root for her. Damn it, I wanted that happy ending for her so bad and I'm so glad she got it. Without losing any of the qualities that made her so special and that set her apart: her wit, her common sense, and her values.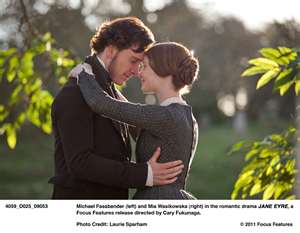 Mr. Rochester:   I'm a contemporary romance writer. I love my modern day heroes. I'll say this: he was very human. The best thing about reading books with others is sharing opinions. You can read some of ours here. This proved helpful and I was very interested in what others had to say about Rochester. There were times when I didn't know what to make of this guy. Did I like him? I'll say this, by the end I saw him differently then when we were first introduced. I'm now a fan of redeemed heroes. I believe he loved Jane with his whole heart and that she was the one woman for him. I saw a man who tried to do the right thing and then was burdened by the force of those choices. There were times when I wish he would have kept his mouth shut. Then again, the story would not have the power it does.
Am I glad I read it? Absolutely.