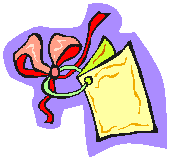 I suck at naming characters, fictional towns, the café on the corner, the fictional Christmas Eve ball extravaganza thingy. So imagine my dismay yesterday as I sat down to start revising my current work-in-progess, Off The Grid, and I immediately had to come up with names for, yes, a Christmas Eve charity dinner, a law firm, and the name of a charitable organization. All in the first 250 words, in the same paragraph. It took me way too long to come up with names (ideas) I could work with. Afterwards, I needed a nap.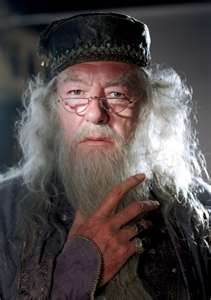 There are many authors out there with a talent for clever names. I envy Nora Roberts ability with catchy place names. JR Ward's Black Dagger Brotherhood names: Wrath, Rhage, Vishous, Zsadist, to name some of my favorite brothers. Suzanne Brockmann with her Troubleshooters series and Tara Janzen's Steele Street crew of reformed chop shop boys all with interesting monikers. The names Albus Dumbledore, Scarlett O'Hara, and James Bond all bring to mind a certain image (even before we saw the movies).
Some writers need the comfort of a solid working title and character names before they begin the story. Names represent the character and the character's belief and their world. Even when working with a contemporary real-life setting a certain amount of world building is required. Names can reflect the attitude of a character. They are our first introduction. They give a feel for the protagonist, perhaps even their environment. They can ooze mood. Think Wuthering Heights and Heathcliff. What does the name Jane Eyre say about her character? One of my favorite lines comes from a scene between Jane and Rochester: "You think, because I am poor, obscure, plain, and little, I am soulless and heartless?" Her name presents the two sides to her. She may be plain and little, but she has a heart and a soul and strength of character.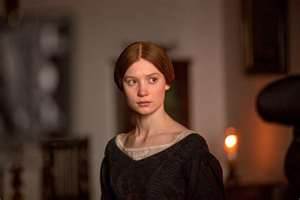 I've started keeping a list and I add names to the list while watching football. Monday I jotted down Brackenridge, Inkman, and Mann to name a few. Another favorite place to find create name is movie credits. Those are my two most interesting sources. I've heard obituaries can be a helpful, if slightly creepy, name resource. You could use something like the Character Name Generator. There are all sorts of baby name help out there.
I definitely don't need a title before I start writing, I run on the idea that the right title will come, and often does, once I know the story better. The same goes for character names. Right now I have a short story in the works and the heroine's last name is a question mark. For me, the best solution for the naming dilemma is pen and paper and a chuck of time to work through some ideas.
So, for my work-in-progress, Off the Grid, and three different names I needed I'm starting with: The Spirit of Christmas Banquet for the name of the fundraiser. (I'd really like to use a word other Christmas, and Banquet is just plain boring. So, still needs more work.) A Safe Night's Refuge for the charity. (This charity gives offers homeless families a safe place to stay. I don't mind this one.) Carson Cooper for the name of the law firm.
And that's where I'm at. Feel free to offer any suggestions. Any at all. Please. Of course, the other question is how much time is too much time to spend on something that shows up once or twice in the entire story?