It's Holiday Movie Time!
If you're into the holidays you probably have a favourite holiday movie. And goodness gravy are there ever a lot of them out there. I swear they've been on since the middle of November. Hallmark has a whole trove of them. They've been redone, reworked, re-everything. I have to confess I don't watch many of them. I also don't start watching any of them until mid-December. But I have my favourites!
My Top Five Six Seven Favourite Holiday Movies!
Love Actually
The Holiday
Elf
A Charlie Brown Christmas
The Santa Clause
Die Hard
Muppet Christmas Carol
Christmas doesn't usually dissolve into chaos like National Lampoon's Christmas Vacation. Thankfully, we've never left anyone Home Alone. We've never had to deal with Gremlins. And we've never been the stressed out parents in Jingle All The Way. So, I guess I can safely say real life is nothing like the movies! Thank goodness.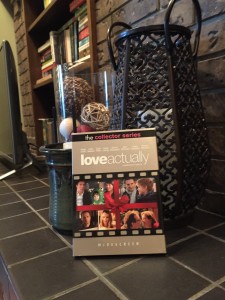 I cuddle under a blanket, sip hot chocolate, and nibble on gingerbread while laughing at Colin Firth learning Spanish, swooning over Hugh Grant as Prime Minister, heart breaking for Liam Neeson. Emma Thompson is one of my favourite actors. And what's a holiday movie without porn star stand-ins. It's got it all. Love's delightful twists and turns. And that airport scene? And the reunions of real people? Sigh.
What are some of your favourite holiday movies?