Holiday Winner Week Two is
*********JudyE********
HOLIDAY GIVEAWAY WEEK THREE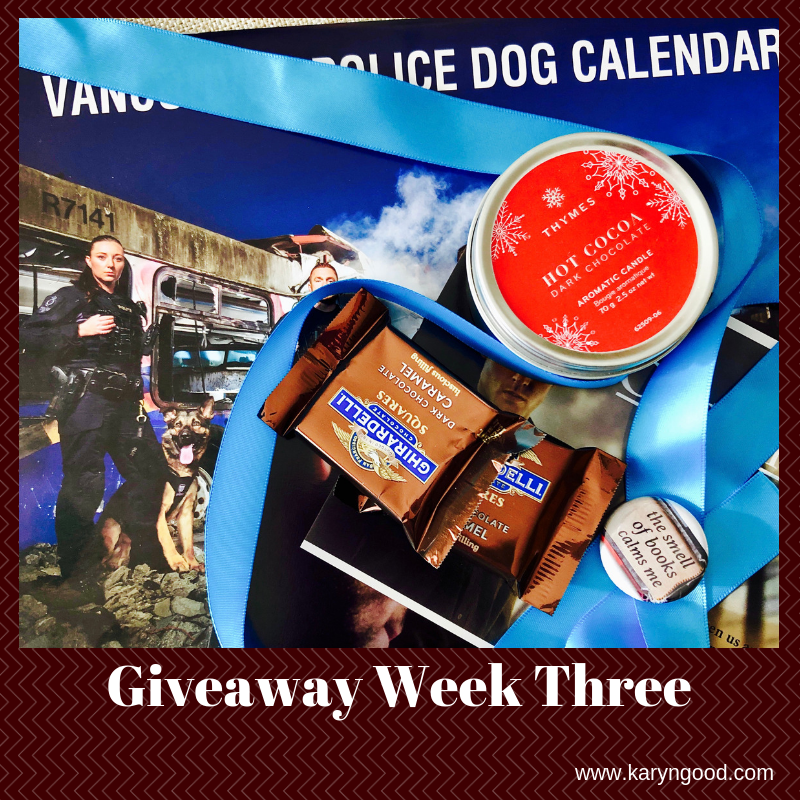 Head on over to my Karyn Good Facebook page for a chance to win this week's giveaway and like the giveaway post to be entered to win. This prize pack contains an adorable calendar featuring hardworking police dogs and their handlers; a candle that smells like chocolate; some actual chocolate; and an adorable button.
Buttons make me think of collections. I don't have a lot of collections besides the obvious which would be books, but I do consider my Christmas tree ornaments a collection of sorts. One of my favourite things to do at Christmas is decorate the tree. Once I'm done I can sit beside it at night, and remember where I found them, or why I thought they were special.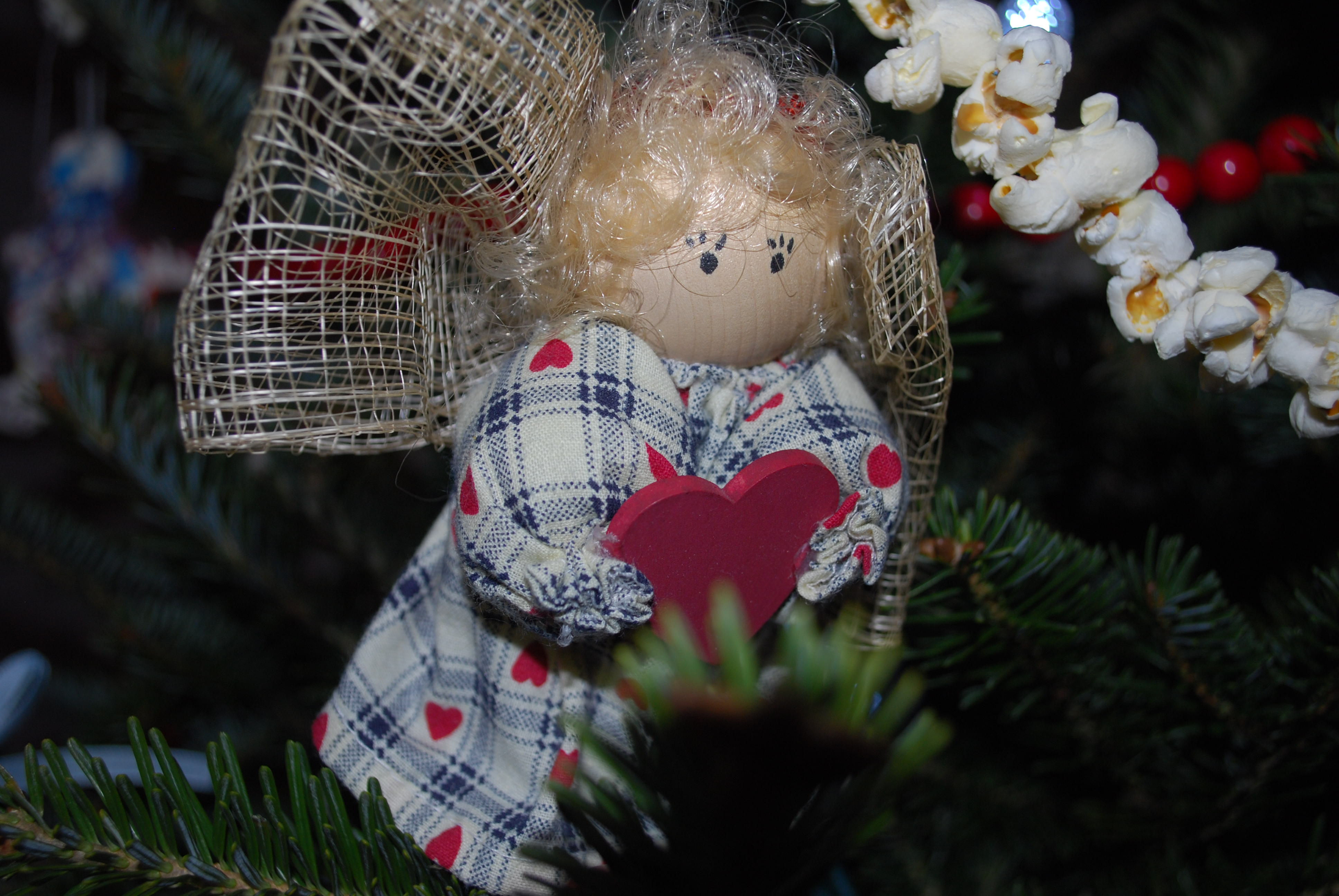 Until next time…
You can also share your favourite Christmas ornament or figurine here to be entered to win!