D Is For Diversity In The Romance Genre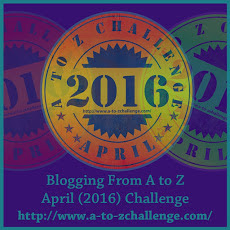 There is a lot of important discussion going on right in the romance genre about diversity. In regards to both the representation and availability to writers and characters.
My sister and I were having a discussion the other day over enjoying Elementary's Sherlock and his romance with an interesting and intelligent woman who also happens to be neuro-atypical. And how fabulous that glimpse into their budding relationship promises to be smart, entertaining, and different and familiar at the same time. As the mother of a daughter with special needs I want to see more characters with unique challenges face life head on and hold jobs, struggle, and fall in love.
There are all kinds of wonderful reasons why one's reading experience is enhanced by reading books that represent diversity in ethnicity, religion, sexual orientation, disability, age, and immigrant status to name a few.
For myself, it became important to look at my genre reading history and realize that those small town romances that I favour are full of white, heterosexual, able-bodied people. Those sports romances? Whose entire rosters consists of perfect white athletes? I love them. Do I take for granted that I don't have to reach down into the craters of the earth to find a romance novel in which I am represented? You bet I do. Proven by the fact that I hadn't given such an important topic much thought before it became a subject others were talking about.
If you're interested, here's some interesting reading material.
Writing Diversity in Romance: Falguni Kothari Gives Us Tips
Jezebel: Inside The Push For A More Diverse Romance Genre
Dear Author: Diversity in Romance, Not Just Buying But Reading Diverse Books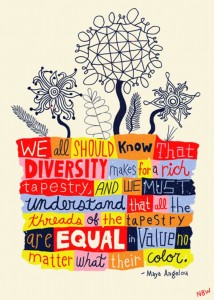 "I think it's moving in a very positive direction. I think you have to make noise to have room at the table, for people to move aside and let you pull your chair up to the conversation. But in our industry it will always depend on diversity in the boardroom. So all the talk about the lower levels of endeavour — if the decisions are only made by one group of people whose tastes will decide which kinds of films are made, then only certain kinds of films will be made."  Meryl Streep
Share any and all diverse reading recommendations!