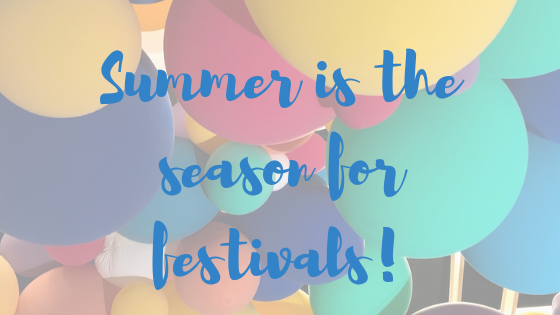 There are music festivals, fringe festivals, art festivals, film festivals, and even kite festivals! Check out the top ten Canadian festivals according to Trip Savvy. But also scattered across Canada, and I'm assuming the world, are also festivals for readers and writers.
Last weekend was the annual Saskatchewan Festival of Words held in Moose Jaw, Saskatchewan and it was my first time attending and I can't figure out why. It was an awesome experience. I met so many wonderful people and fellow reading enthusiasts.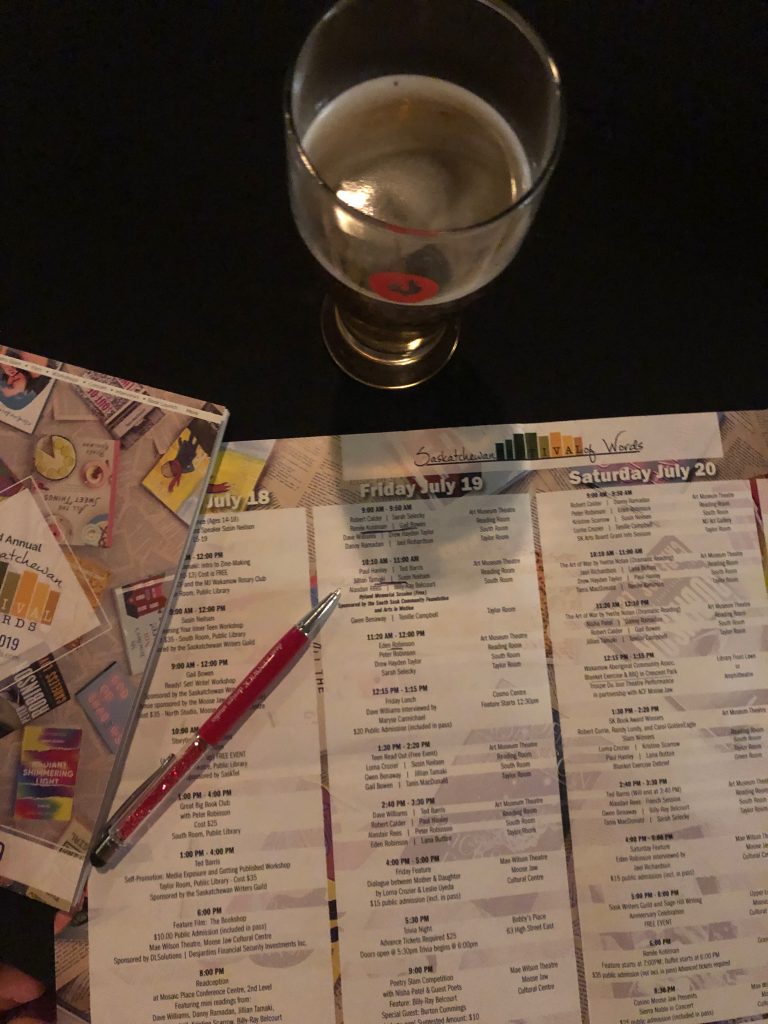 There were interviews, author readings, and panel discussions. I attended my first ever poetry slam competition. In this photo author, and sometimes guest host on CBC's q, Jael Richardson is interviewing award winning author, Eden Robinson, who is also the owner of the best laugh around.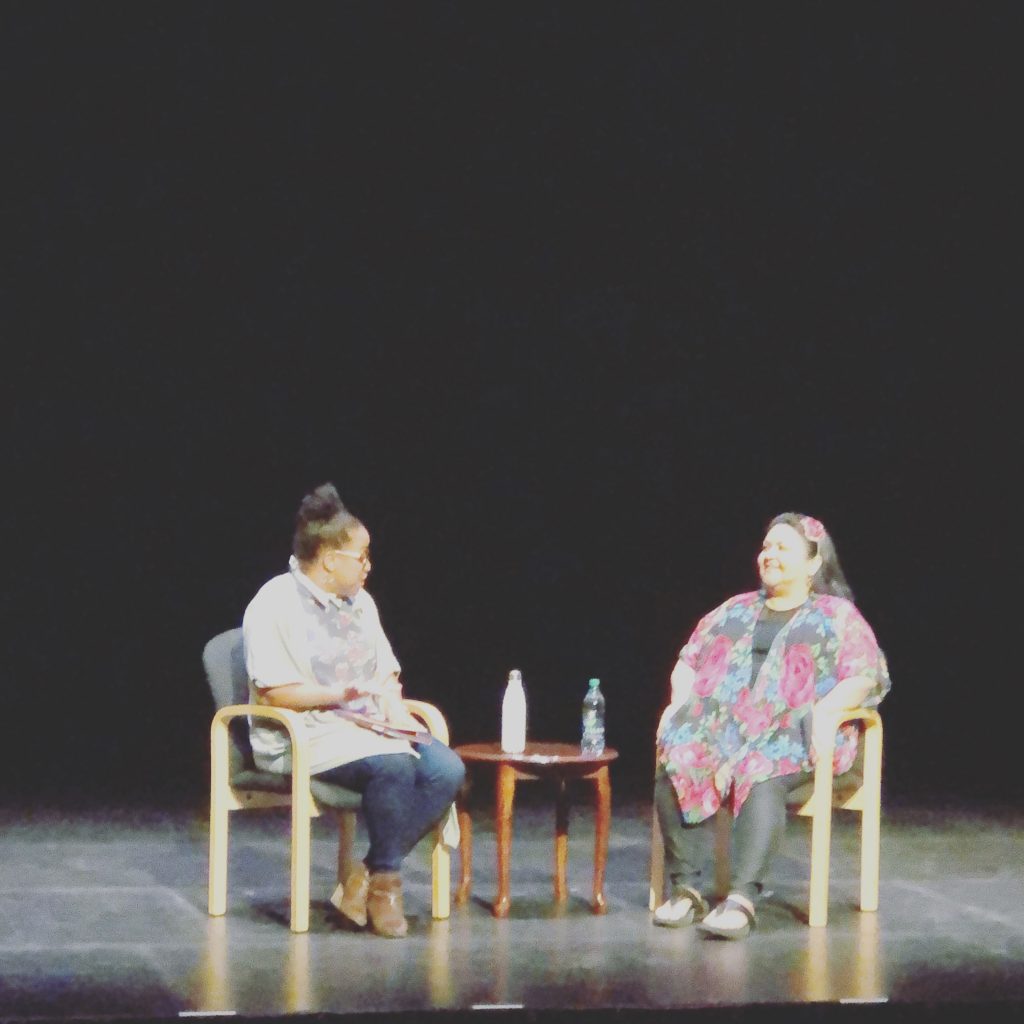 One of my favourite functions was the Dinner with Renee Kohlman, a Saskatchewan chef and food blogger from Saskatoon. If you get a chance, check out her wonderful blog, Sweetsugarbean. Also, Renee's cookbook, All The Sweet Things, is a delightful mix of heartwarming stories, soft, bright colours, and beautiful recipes. We also dined with a delightful couple of ladies whose husbands had been RCMP officers (Royal Canadian Mounted Police) stationed in rural British Columbia. Talk about natural born storytellers, they regaled us with story after story.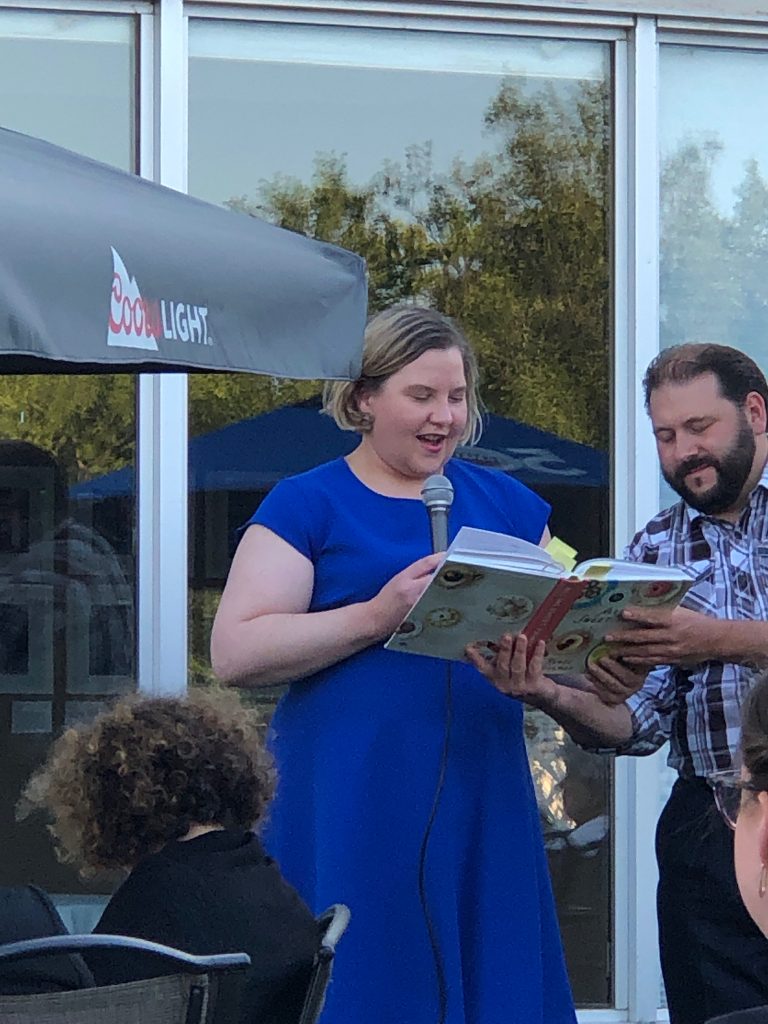 Sunday included two panels discussions and it's always helpful when authors talk about craft, their process, and how they market their books. Left to right: Tanis MacDonald, Eden Robinson, Jael Richardson, Gail Bowen, and Drew Hayden Taylor.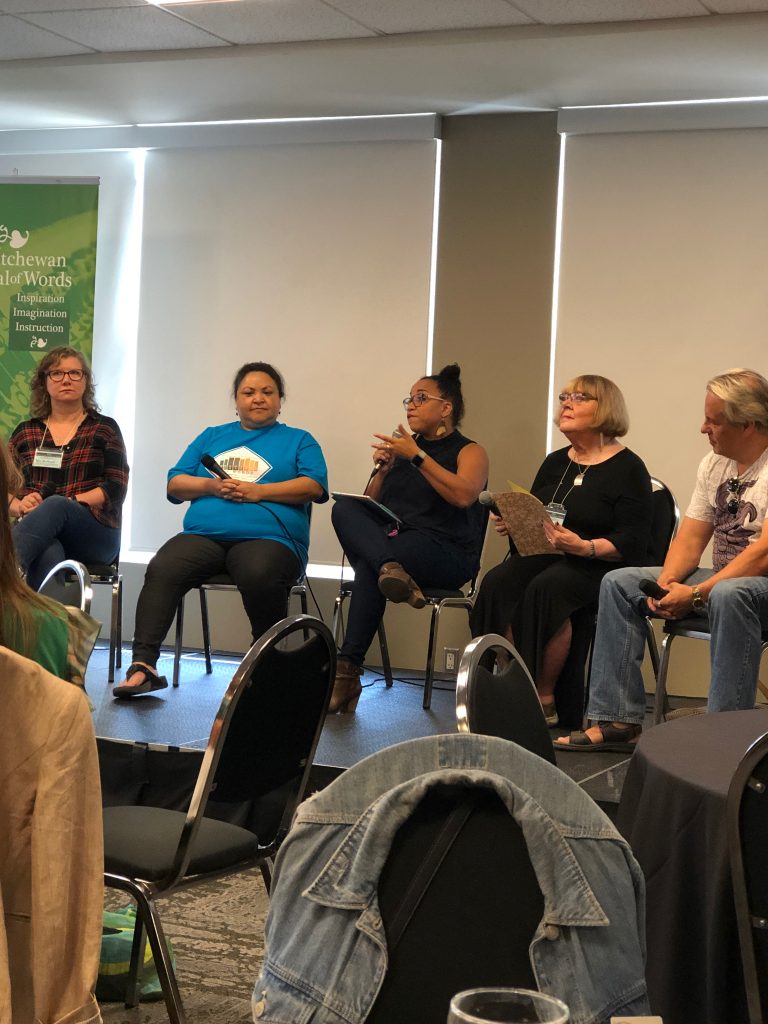 I think the best surprise about attending the Festival Of Words was the connection I made with people from across Western Canada. People from places like Red Deer, Alberta; Swift Current, Saskatchewan; Edmonton, Alberta; Winnipeg, Manitoba; and the list goes on. People were more than welcoming and happy to include you in their group. Next year we're going to win Trivia Night.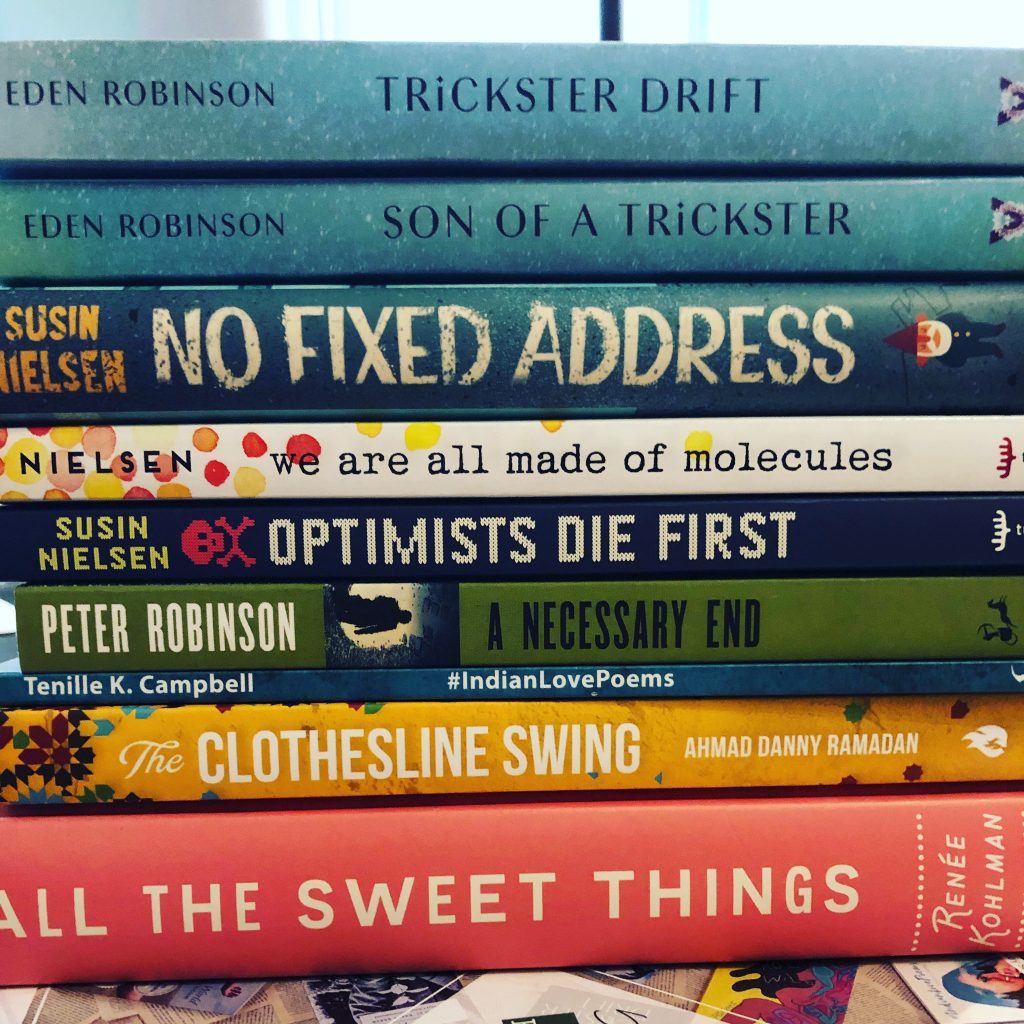 Until next time…
Are you big on summer festivals? What festivals are popular in your area?