I'm a day late because Wednesday was Canada Day, which means Wednesday I thought it was Friday and Thursday I thought it was Monday. Now I have no idea what the actual day is. Welcome to summer!
Back to Canada Day. All I have to say about the 1st of July is I've yet to appreciate the whole and very complicated history of my beloved country. I'm listening and learning and reading and I like to think I'm more knowledgable today then I was yesterday.
I live, work, and love on traditional lands referred to as Treaty 4 Territory, which is the traditional lands of the Cree, Ojibwe (OJIB-WE), Saulteaux (SO-TO), Dakota, Nakota, Lakota, and on the homeland of the Metis Nation.
The first day of July was a beautiful summer day. The perfect kind. With sunshine and birdsong and dips in the pool. There was also food. There's always food. My husband smoked ribs and I made a rhubarb/strawberry/nectarine galette. It all turned out mighty fine.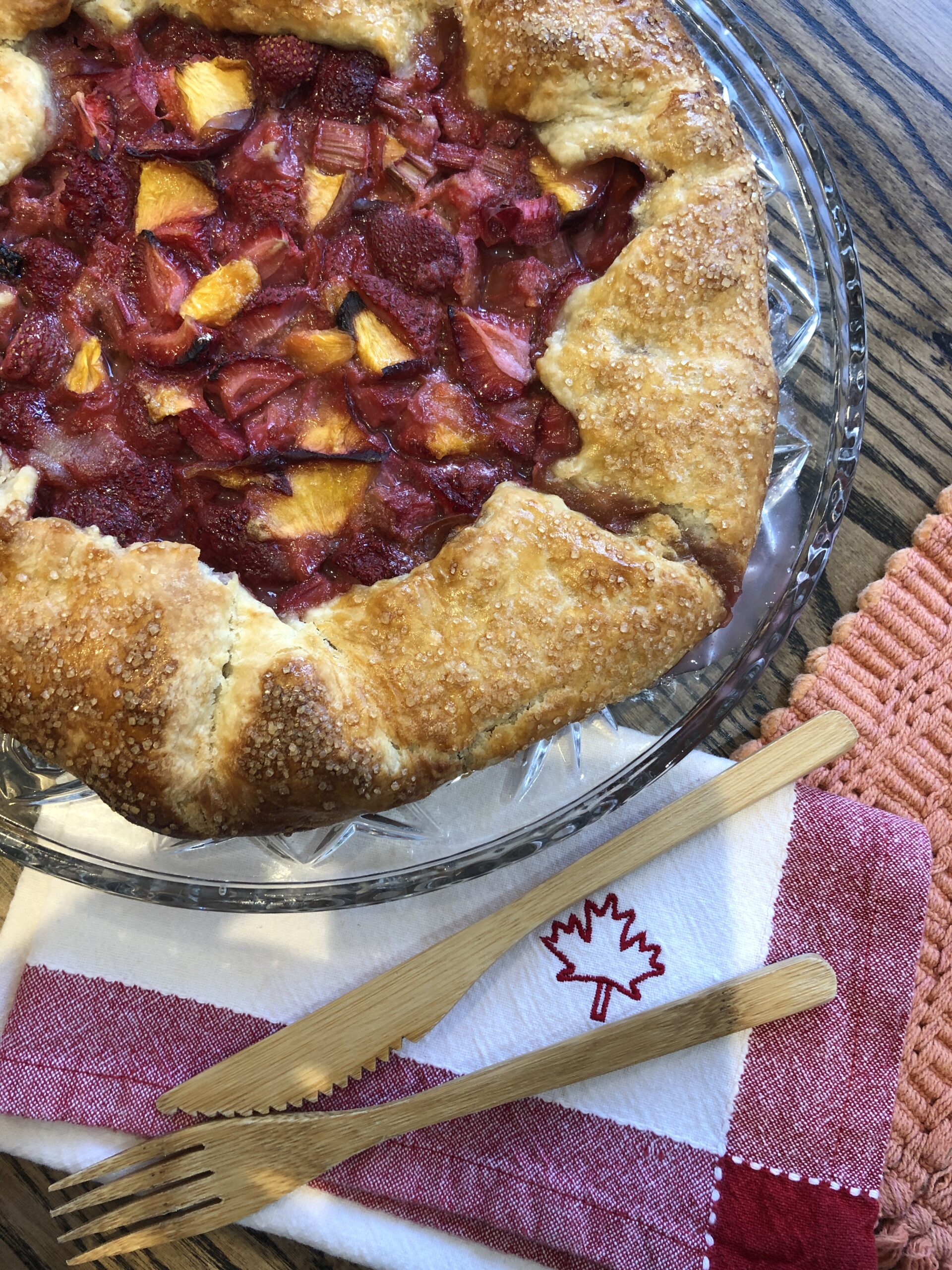 The only thing missing was ice cream, which I forgot to buy, but we did have whipped cream and that was delicious too. Also, I may have baked it too long as I wasn't sure how to tell if it was done and the last thing I wanted was to dig in and find a soggy crust at the bottom. But I've learned baking takes practice and that practice makes better. Just like writing.
One of my favourite recipe books for desserts is All The Sweet Things by Rene Kohlman who is a Saskatoon chef and food blogger. She's busy working on a vegetable cookbook. Follow her blog or on Instagram as Sweet Sugar Bean.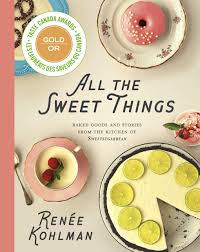 12 Canadian First Nations Recipes: an across the country sample of recipes from First Nations, Inuit, and Metis people. The list was put together by Sharon Bond-Hogg and it makes me think I need to take a trip to Kelowna, British Columbia and the Kekuli Cafe! If you're in the area this summer make sure and check it out.
Until next time…
Have a favourite summer dessert recipe? I'd love it if you'd share!