Sundays seem like a good time to talk about the books I've read! I don't give ratings, or stars, or gold crowns. Just offering a few of my thoughts. This week I'm taking An Image in the Lake by Gail Bowen, which is an ARC (Advance Reader's Copy).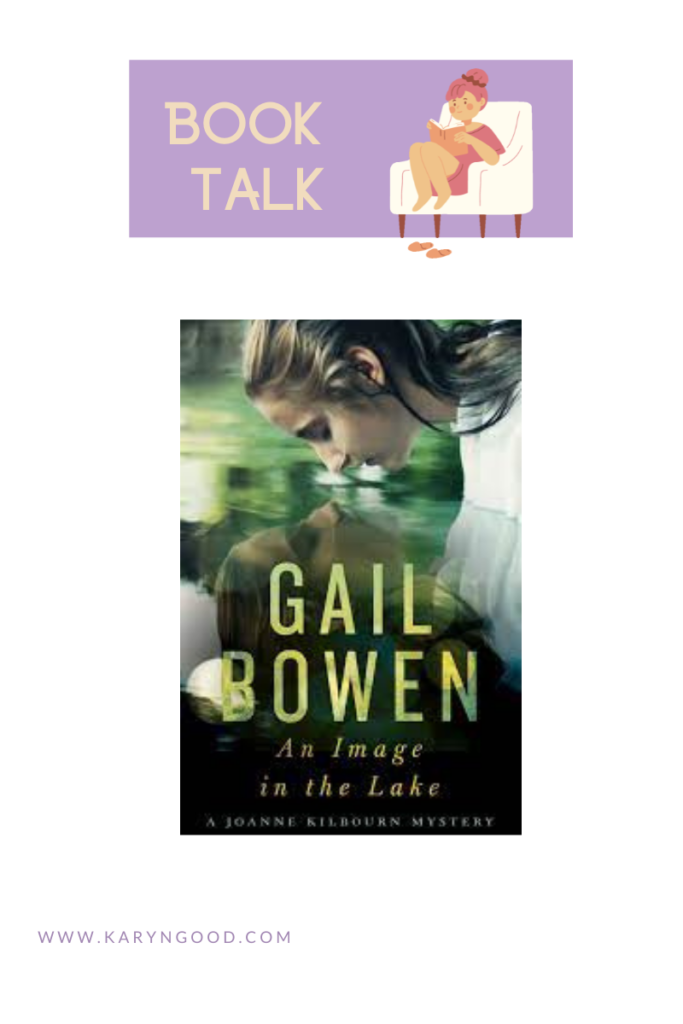 An Image in the Lake: A Joanne Kilbourn Mystery by Gail Bowen
Published: ECW Press, September 7, 2021
Length: 350 pages
Categories: Mystery / Cozy Mystery / Women Sleuths / Amateur Sleuths / Canadian Setting
Blurb:
A dark secret threatens the future of the Shreve family
It's August 24 and Joanne Shreve and her husband, Zack, are savoring the last lazy days of summer and looking forward to the birth of a new grandchild; involvement in the campaign of Ali Janvier, a gifted politician with a solid chance of becoming the province's next premier; and the debut of Sisters and Strangers, the six-part series Joanne co-wrote that focuses on her early life. The series is the flagship of a new slate of programming, and MediaNation is counting on a big return. Joanne and Zack's stake in the series's success is personal. Their daughter, Taylor, is in a relationship with one of the show's stars, and Vale Frazier is already like family to them.
It seems the "season of mist and mellow fruitfulness" will be a bountiful one for the Shreves. But when a charismatic young woman wearing a grief amulet that contains a lock of her dead brother's hair and a dark secret becomes part of their lives, the success of Sisters and Strangers and the future of Taylor and Vale's relationship are jeopardized, and only Joanne and Zack can put an end to the threat.
My Thoughts:
Joanne Shreve and her husband Zack are enjoying the last days of summer, determined to spend more time together and less time at work. But strange things are happening at MediaNation. They are about to air the line-up of fall programs which includes Sisters and Strangers, a six-part series co-written by Joanne about her early life. Then people start to disappear. Joanne and Zack are drawn into the search for answers when information comes to light about a group of four young people who are prepared to break the law in their quest to get to the top.
An Image in the Lake is classic Gail Bowen. Plenty of colourful and familiar faces show up, and we catch up with Joanne's children and grandchildren. The meandering twists and turns that make Bowen one of Canada's best mystery writers lead us on a slow but dark and entertaining path to the truth. Joanne (Kilbourn) Shreve is one of my favourite fictional characters. There is a calmness and a self-assuredness about her that is immensely appealing. After reading this book, I can tell you she is a lot for forgiving then I am. She's also a wonderful example of a woman in her fifties who lives life to the fullest. Her life is never perfect but it's always compelling.
I really enjoyed this book. And always love a Canadian setting. We need more of those. I would definitely recommend it.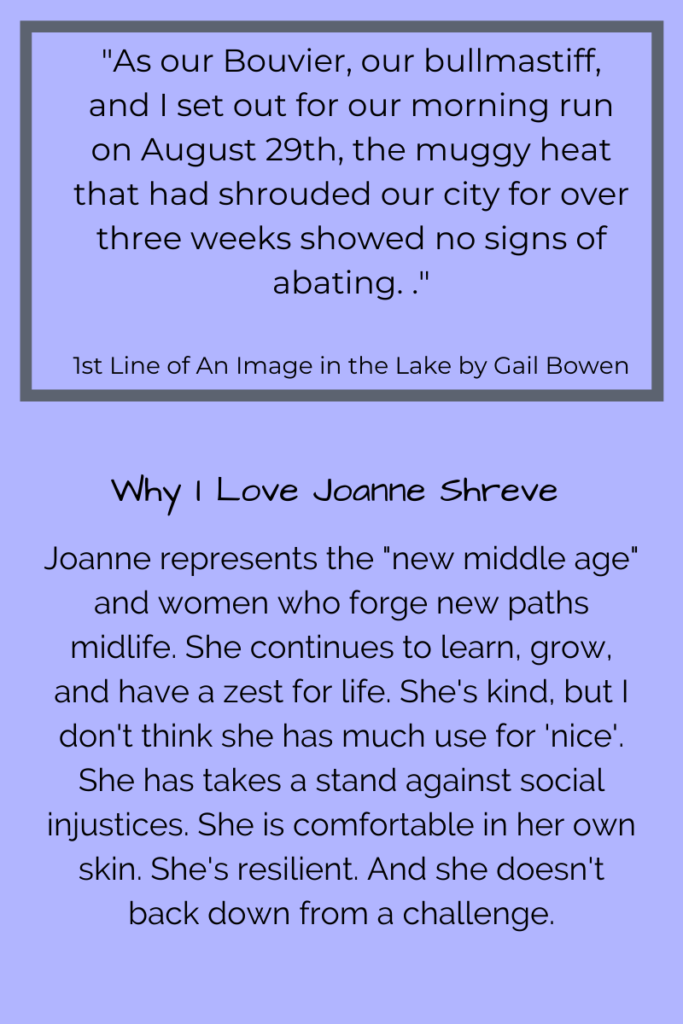 An Image in the Lake is set in Regina, Saskatchewan, Canada! My home city. I love reading books set in Regina. Regina is also a great city to visit with lots of fun activities and opportunities to offer visitors!
Check out Must Do Canada for other traveling Canada inspiration!
Until next time…
Have you read any great mysteries lately? Or any of Gail Bowen's other books in her Joanne Kilbourn series?