Heading into the weekend and sharing thoughts on books I've read. This week it's The Christie Affair by Nina de Gramont. I was lucky enough to receive a ARC (Advanced Reader's Copy) from Netgalley for review.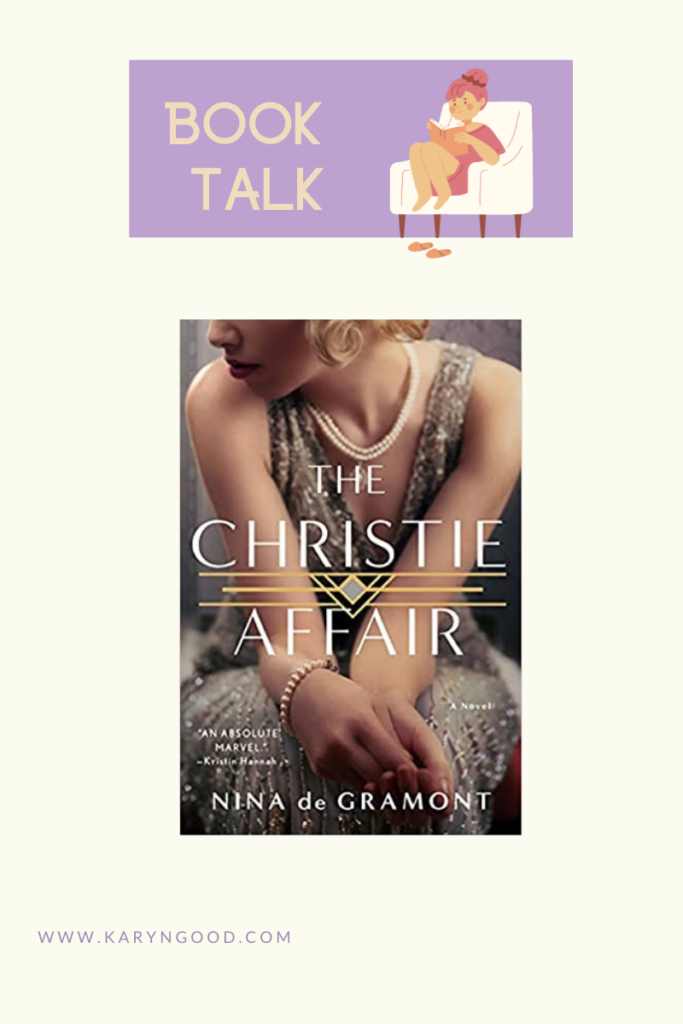 Published: St. Martin's Press
Release Date: 02/01/2022
Length: 320 Pages
Catagories: Fiction / Women's Fiction / Mystery / Agatha Christie Disappearance / Inspired by True Events
The Blurb:
n 1926, Agatha Christie disappeared for 11 days. Only I know the truth of her disappearance.

I'm no Hercule Poirot.

I'm her husband's mistress.
Agatha Christie's world is one of glamorous society parties, country house weekends, and growing literary fame.
Nan O'Dea's world is something very different. Her attempts to escape a tough London upbringing during the Great War led to a life in Ireland marred by a hidden tragedy.
After fighting her way back to England, she's set her sights on Agatha. Because Agatha Christie has something Nan wants. And it's not just her husband.
Despite their differences, the two women will become the most unlikely of allies. And during the mysterious eleven days that Agatha goes missing, they will unravel a dark secret that only Nan holds the key to . . .
My Thoughts:
I'm probably one of the only people who hadn't realized Agatha Christie infamously disappeared early on in her career or that no one knows what happened during those eleven days. This book details one of many possibilities. While the title suggests it's about the Christies, but it's really a fictional account of Archie Christie's mistress, Nan O'Dea, her involvement with the Christie family, and is an intriguing take on might have happened.
There are definitely many unexpected twists and turns in this book that spans Nan's life from young girl, her life during the 1st World War, until she becomes involved with Archie Christie. It's an interesting look at life pre and post WWI and the insecurities women faced during that uncertain time. I admired Nan, even though I didn't much like her. The same goes for Agatha Christie's character. I definitely wasn't a fan of her husband.
But, though the concept was entertaining, I couldn't get past the narrative style which often led to confusion. It was the first person narrative intrusion in scenes that Nan could know nothing of that put me off and pulled me out of the story. Having said that, what bugs one reader will entertain another. This book will definitely be worth checking out when it becomes available in early 2022.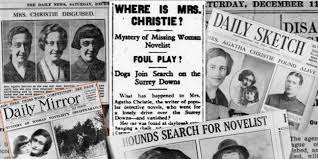 Until next time…
Are you an Agatha Christie fan? Did you, unlike me, know she'd infamously gone missing? Maybe you're a mystery bluff? What are some of your favourites?