Well, May flew by and it's already the last Friday of the month.This round up includes a bunch of spring things. Like Mother's Day, tulips, garden planning.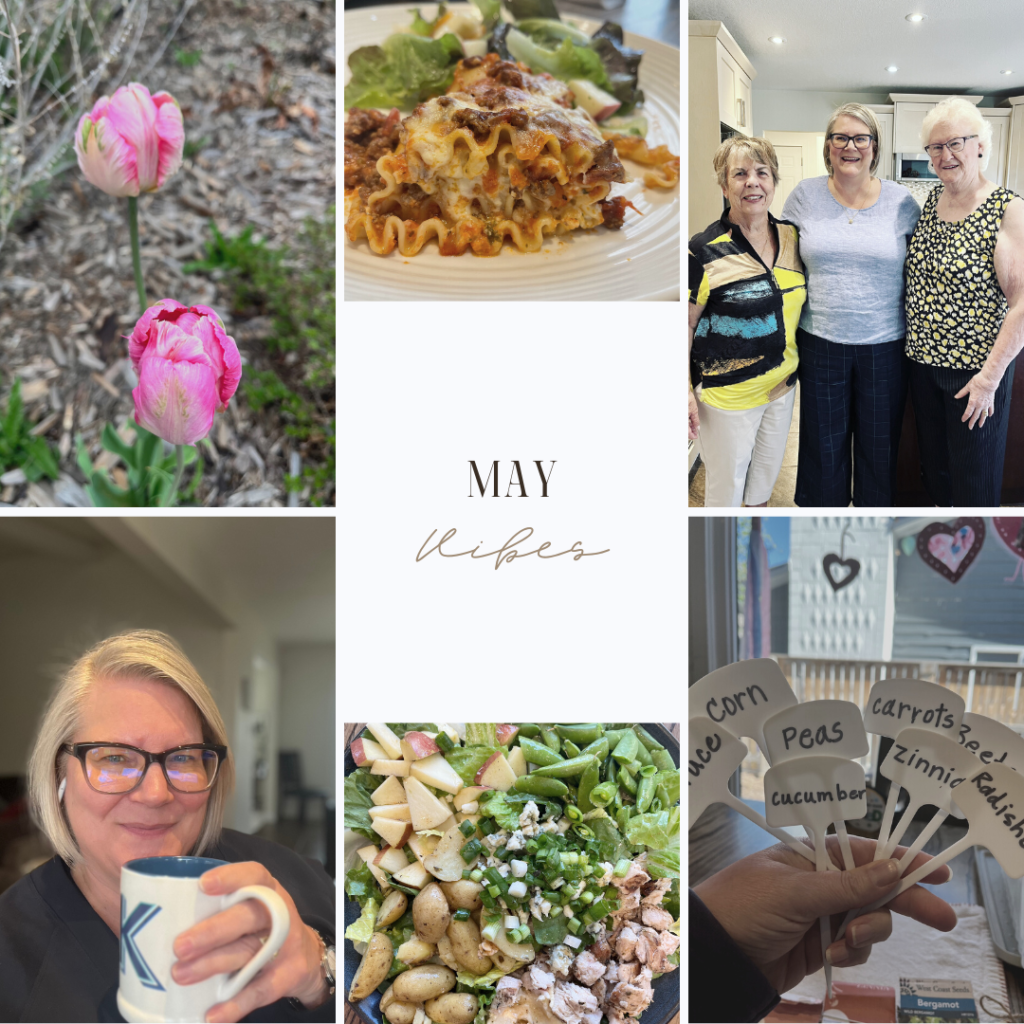 I love my three S's: salad, soup and sandwiches.
The Lasagna Roll Up recipe is from Natasha's Kitchen. It was delicious. Definitely recommend giving the recipe a try.
I order my tulips from Whistling Prairie Flowers which can be found in southwestern Saskatchewan. I have had nothing but success with anything I've purchased from Whistling Prairie Flowers. But be warned, they are a small operation and they sell out of stock fast! If you're interested sign up for their newsletter so you know when stock becomes available.
So…this is my second attempt at planting a garden and I'm hoping it goes better than last year when nothing but zucchini and weeds grew. Keep your fingers crossed for me.
What I'm Reading: The Eden Series by Devney Perry. I'm on Book 3, Garnet Flats. So far, the first book is my favourite so I'll see if I finish the series, or not.
What I'm Listening to: A Sinister Revenge, Book 7 in the Veronica Speedwell mystery series by Deanna Raybourn. One of my absolute favourite series! I'm also listening to You Just Need to Lose Weight and 19 Other Myths About Fat People by Aubrey Gordon, cohost of Maintenance Phase (my absolute favourite podcast!)
Until next time…
Who else is up to their ears in yard and garden work? Loving it? Or hating?