This Sunday is Grey Cup. For those of you who aren't familiar with the CFL (Canadian Football League), that means this weekend is the final game of the season. Now normally I don't care about the sports. Sorry, not sorry. But my city is hosting this year, which means there are all kinds of events happening. None of which I'm attending, by the way. But it's fun to absorb the atmosphere from enough degrees of separation.
However, Globe Theatre is back and this year's first reproduction is paying homage to football in Saskatchewan.Yes, 'tis the season for theatre going. That I can get excited about. Last Sunday was our first time back and the Globe is putting on #34 by Munish Sharma which highlight's the incredible, groundbreaking career of George Reed. Reed was a running back who played for the Saskatchewan Roughriders for 13 seasons from 1963 to 1975. So, if you're here to watch the Grey Cup, you might like to buy a ticket to the show.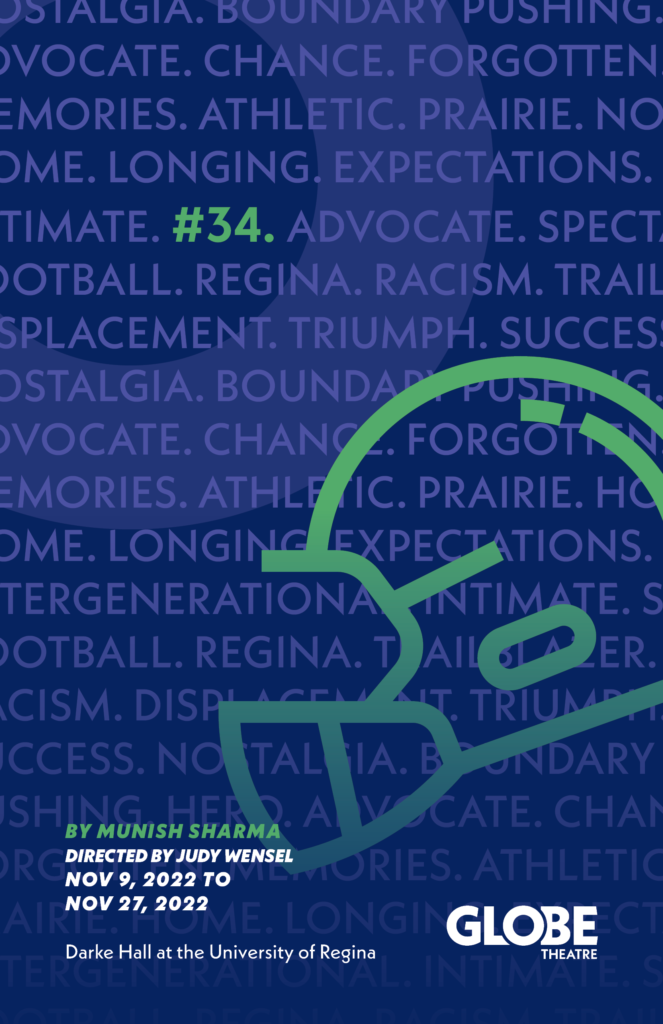 I found it interesting. I really loved the last fifteen minutes of the show. There was deeper level of depth there that I felt was maybe missing from the rest of the production. Although, that is probably because of my lack of interest in the game of football. I still found it very entertaining and I learned some things about the early days of the CFL and what life was like for the players. I came away with even more reasons to love George Reed, like his support of Special Olympics Saskatchewan.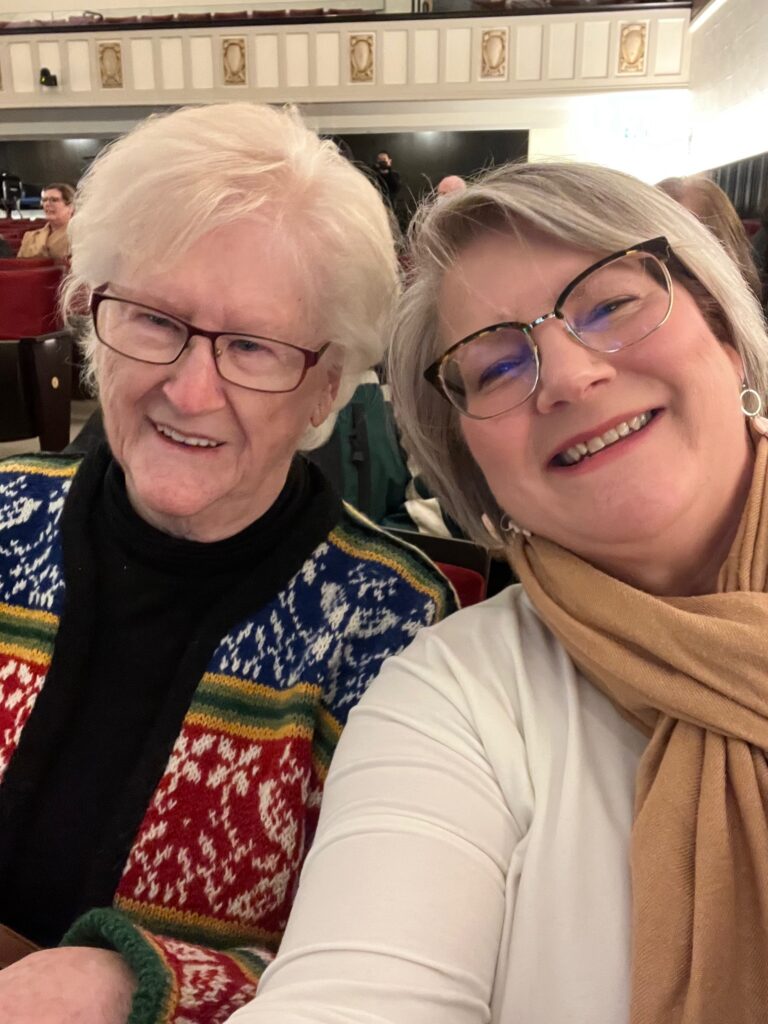 Me and my Momma! Who knit the sweater she is wearing, which in my unbiased opinion is a piece of art!
Until next time…
What's everyone else out and about doing? Or are you keeping close to home?