So, I've been reading! At one point I had three books on the go. That's very strange for me. I generally stick to reading one book at time, with one on deck and one in the hole. All other months, except for July, August, and December, I have a book club book on the go. Hopefully. Usually I'm falling behind the eight ball on that one. This month is no exception.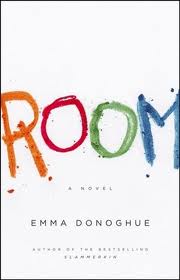 Let's start with that one. Room by Emily Donoghue. Room is the story of a five-year-old called Jack, who lives in a single room with his Ma and has never been outside. When he turns five, he starts to ask questions, and his mother reveals to him that there is a world outside. Told entirely in Jack's voice, ROOM is no horror story or tearjerker, but a celebration of resilience and the love between parent and child.
I've started it and it's so engaging and fresh. But it's the beginning. My problem is a mistrust of words 'no horror story or tearjerker'. I guess I'll find out!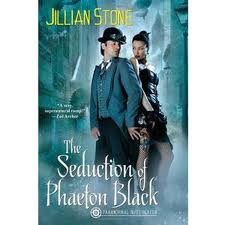 The one I've finished. For the first time ever I picked a book because I saw it on Facebook! Jillian Stone's The Seduction of Phaeton Black. Loved it! A bit Steampunk, a little Sherlock Holmes-ish, hints of the erotic, some Paranormal bits.
Unfairly linked to Scotland Yard's failure to solve the Whitechapel murders, Phaeton is offered a second chance to redeem himself. A mysterious fiend, or vampire is stalking the Strand. After a glass and a consult with the green fairy, he agrees to take on the case.
On his first surveillance, Phaeton pursues an elusive stranger and encounters several curious, horrifying beings. But the most intriguing creature of all is a Cajun beauty who captures him at knifepoint and threatens to spirit away his heart.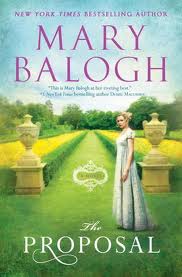 What a delightful book! Mary Balogh at her best. The Proposal is Book 1 of the Survivors' Club series and Gwen, Lady Muir's story. Gwen, wealthy, aristocratic widow after a troubled marriage, has resisted remarriage for many years. But at last she is restless and believes she could find contentment in a marriage with a quiet, refined man. Large, powerful, dour Hugo, Lord Trentham, is reluctantly in search of a practical, capable woman of middle class origin, like himself, to help with his newly busy life after his father's death. When he rescues Gwen after she has sprained her ankle on a deserted beach, they feel a mutual dislike and resentment of each other.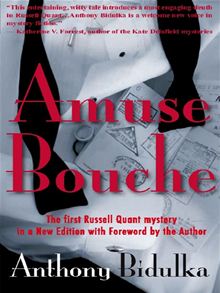 I've only recently learned of Saskatoon author, Anthony Bidulka. His books sound awesome. I've been busy adding his books to my TBR pile! A gay wedding gone bad. A missing groom. An unsullied reputation at risk. Enter Russell Quant, cute, gay and a rookie private detective. With a nose for good wine and bad lies, Quant is off to France on his first big case. From the smudgy streets of Paris, he cajoles and sleuths his way to the pastel-coloured promenade of Sanary-sur-Mer.
Back in Saskatoon, Quant comes face to face with a client who may be the bad guy, a quarry who turns up in the most unexpected place and a cast of colourful suspects: the vile sister, the best friend, the colleague, the ex-lover, the lawyer, the priest, the snoopy neighbour—are they involved? Or is someone else lurking in the shadows? As he works through his case, Quant juggles his detective gig with the responsibilities of a personal life brimful of captivating personalities.
Have you discovered any new authors lately? Read any good books? Added anything to your already teetering TBR pile?