No surprise I love reading. I'm somewhat of a varied reader. How's that for vague? I wouldn't say I read all over the place, because I do prefer certain types of stories over others.
Happy endings. Please, please, please let it have a happy ending. I have read books for book club where only one person is left standing. I just…don't even… want to go there. I recently had coffee with a rather new friend. We had a lovely time discussing many things including books. We're both avid readers which made us instant friends who will never be at a loss for conversational topics. But I mentioned my love of happy endings and she looked at me in surprise, and said, "But not every story can end happyily." To which I replied, "I know, and I don't want to read those stories." Which led to another discussion.
That's it. That's all I have. One requirement. Which, I think, still leaves a lot of open road. To that end, I've been reading.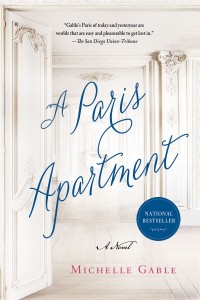 When April Vogt's boss tells her about the discoveries in a cramped, decrepit apartment in the ninth arrondissement, the Sotheby's continental furniture specialist does not hear the words dust or rats or shuttered for seventy years. She hears Paris. She hears escape.
Once in Paris, April quickly learns the apartment is not merely some rich hoarder's repository. Beneath the dust and cobwebs and stale perfumed air is a goldmine and not because of the actual gold (or painted ostrich eggs or mounted rhinoceros horns or bronze bathtub). First, there's a portrait by one of the masters of the Belle Époque. And there are letters and journals written by the woman in the painting, documents showing she was more than a renowned courtesan with enviable décolletage. Suddenly it's no longer about the bureau plats and Louis-style armchairs that will fetch millions at auction. It's about a life. Two lives, actually.
With the help of a salty Parisian solicitor and the courtesan's private documents, April tries to uncover the secrets buried in the apartment. As she digs into one woman's life, April can't help but take a deeper look into her own. When two things she left bubbling back in the States begin to boil over, April starts to wonder if in this apartment or in this life, she'll ever find what she's looking for.
I liked it! Because hello Paris! An abandoned apartment. A hoarder. Of cool stuff. Expensive stuff! If you love antique furniture, you'll love this book. I also adoring this contemporary/history story mix idea right now. One taking place in the present and one in the past. I loved reading about Paris too! So win!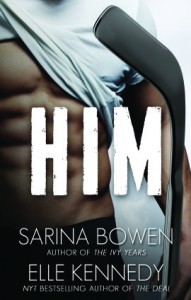 They don't play for the same team. Or do they?
Jamie Canning has never been able to figure out how he lost his closest friend. Four years ago, his tattooed, wise-cracking, rule-breaking roommate cut him off without an explanation. So what if things got a little weird on the last night of hockey camp the summer they were eighteen? It was just a little drunken foolishness. Nobody died.
Ryan Wesley's biggest regret is coaxing his very straight friend into a bet that pushed the boundaries of their relationship. Now, with their college teams set to face off at the national championship, he'll finally get a chance to apologize. But all it takes is one look at his longtime crush, and the ache is stronger than ever.
Jamie has waited a long time for answers, but walks away with only more questions—can one night of sex ruin a friendship? If not, how about six more weeks of it? When Wesley turns up to coach alongside Jamie for one more hot summer at camp, Jamie has a few things to discover about his old friend…and a big one to learn about himself.
Loved this book! Which surprised me because I'm generally not a fan of the New Adult genre. Or sports stories. I can't remember what influenced me to read it. But oh my gosh! It was super sexy. And super sweet! No alpha males in sight. So double win. 
Justice isn't always black or white. 
Former CIA assassin Alex Parker works for The Gateway Project, a clandestine government organization hell-bent on taking out serial killers and pedophiles before they enter the justice system. Alex doesn't enjoy killing, but he's damn good at it. He's good at dodging the law, too—until a beautiful rookie agent has him wondering what it might be like to get caught.
FBI Special Agent Mallory Rooney has spent years hunting the lowlife who abducted her identical twin sister eighteen years ago. Now, during an on-going serial killer investigation, Mallory begins to suspect there's a vigilante operating outside the law. She has no choice but to take him down, because murder isn't justice. Is it? 
Sometimes it's cold and dark.
When Mallory starts asking questions, The Gateway Project management starts to sweat, and orders Alex to watch her. As soon as they meet, the two begin to fall in love. But the lies and betrayals that define Alex's life threaten to destroy them both—especially when the man who stole her sister all those years ago makes Mallory his next target, and Alex must reveal his true identity to save the woman he loves.
The last couple of months I've been reading Toni Anderson's Cold Justice series. I've really enjoyed these books! I'm on No.4! Smart, chilling, and very realistic. The characters are intelligent and respect each other. The plotting is awesome sauce! 
So, that's what I've been reading. How about you? What has you turning the pages these days?